Heroes Among Us: "Organizational heroism is often harder than physical heroism" With John Proctor CEO of Martello Technologies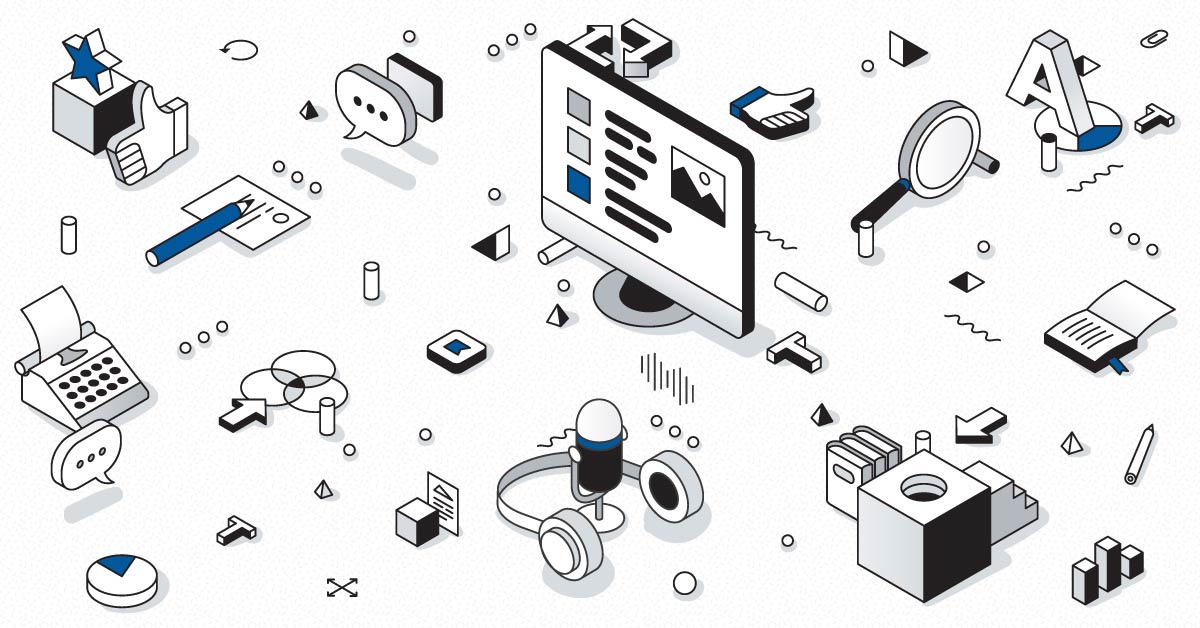 I had the pleasure to interview John Proctor. As President and CEO of Martello Technologies, John oversees corporate direction & strategy, to grow the business and ensure the company's position as a global industry leader. A respected senior ICT executive, Mr. Proctor brings more than eight years of experience driving strategic initiatives that build businesses. Prior to his work in the private sector, Mr. Proctor served for more than twenty years in the Canadian and British Forces. On entering the private sector he has served in multiple roles, including Vice President, Global Cyber Security at CGI, where he was responsible for the company's strategic vision on Cyber Security. John is also a very active member of the ICT community, including sitting on the ICT advisory board for Government Affairs Canada and also the CATA Cyber Council.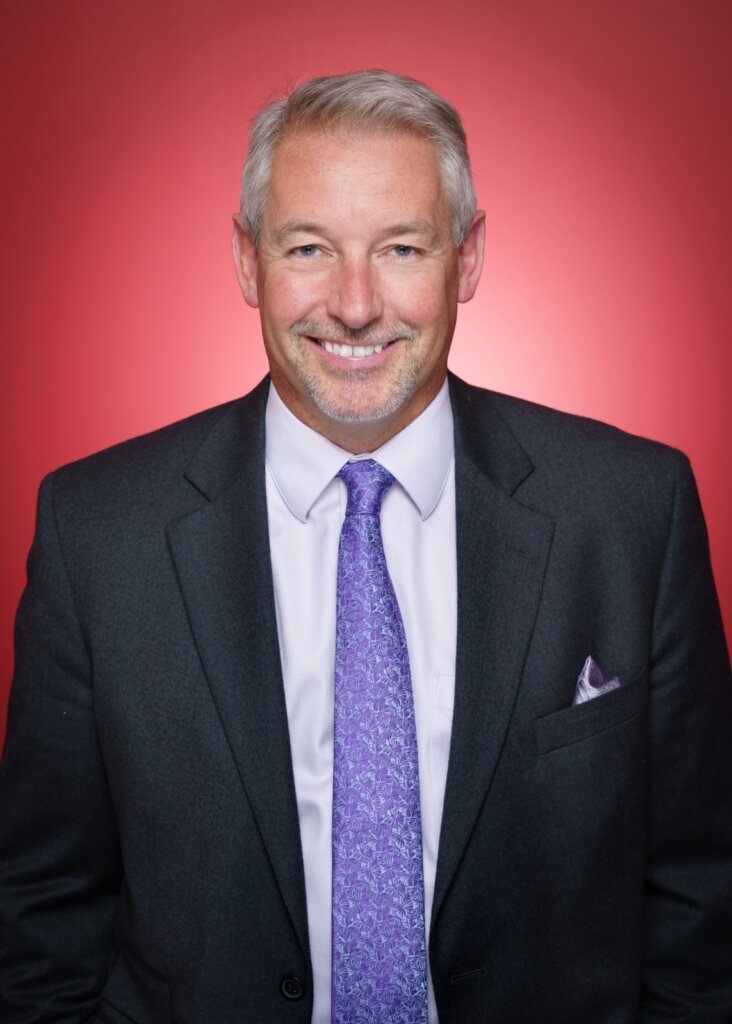 Thank you so much for joining us John. Can you tell us a bit about your childhood "backstory"?
It was a very middle class household. My father was a civil servant, my mum/mom was a secretary/EA at Nottingham University. They were very careful with money and invested in my sister and I to go to very strong private day schools.
And what are you doing today? Can you share a story that exemplifies the unique work that you are doing?
Today I am the CEO of a tech company. Our company develops solutions that make it easier for other companies to understand and control their IT environment. Last year we became a publicly listed company on the TSXV and we got to 'ring the bell' to open the market. At the time the TSX team said they couldn't remember another veteran leading a company to become public.
Can you tell us a bit about your military background?
My military background is fairly unique as I served in the British Forces and the Canadian Forces. In the British Forces I served in the Royal Navy, initially as a ship driver but then went through flying training and became aircrew. When I joined the Canadian Forces I had a range of jobs including 6 years with special forces.
Can you share the most interesting story that you experienced during your military career? What "take away" did you learn from that story?
I think that is a really hard question. I lot of what I experienced was interesting, from serving in HMY Britannia, in immediate proximity to the Royal Family, to flying in the Persian Gulf and off Somalia, to delivering training in Afghanistan. There is not one unique interesting story and may be that is the point….it was all one story with multiple chapters, and I am a product of all of those experiences.
I'm interested in fleshing out what a hero is. Did you experience or hear about a story of heroism, during your military experience? Can you share that story with us? Feel free to be as elaborate as you'd like.
I met and worked with a range of people I consider heroes and they were heroes for different reasons. Some were heroes in combat/conflict and some were heroes to me because they did the right thing, and in both ways had the potential to expect personal impact or cost. One example I will give is when I was flying. We all knew that there was potential that the helicopter could fall into the sea. The Royal Navy put us through training where they simulated a helicopter falling into the sea and then you had to get out; it had the happy name of 'the dunker'. The Lynx helicopter was a 2 person crew and I knew one crew that were getting ready to launch from the back of their ship one night when a big wave came over and washed them over the side into the sea. They both escaped, although the escape had its moments. Despite this having happened they both went back to flying. They didn't 'take a knee', they didn't opt out, they went back. Having taken what was once a risk and had become an experienced certainty, they still went back to work.
Based on that story, how would you define what a "hero" is? Can you explain?
The definition of hero is very broad and needs to be. In the military I found that there was a lot of physical heroism; in the moment heroism overcoming adversity or threats for the good of the mission or others and ideally both. I think for me, a hero is someone who knows there is truly a risk, either to life, limb, character, reputation, or even to success and still takes the risk and moves.
Organizational heroism is often harder than physical heroism. The willingness to stand up for the greater good of an organization when there was potentially professional or personal cost to reputation or friendships or promotion. However, at the same time many of our entrepreneurs who leverage their own personal finances at great financial risk to themselves, and sometimes their family, are also doing something heroic. Physical heroism can last moments, seconds, but this organizational heroism can be required for months or years.
Does a person need to be facing a life and death situation to do something heroic or to be called a hero?
No — organizational heroism is often harder than physical heroism. The willingness to stand up for the greater good of an organization when there was potentially professional or personal cost to reputation or friendships or promotion. However, at the same time many of our entrepreneurs who leverage their own personal finances at great financial risk to themselves, and sometimes their family, are also doing something heroic. Physical heroism can last moments, seconds, but this organizational heroism can be required for months or years.
Based on your military experience, can you share with our readers 5 Leadership or Life Lessons that you learned from your experience"? (Please share a story or example for each.)
To be a leader you don't need to be an a#$hole. I have worked for people who thought they had to be late to every meeting to show they were in charge or thought that yelling and putting people down was a form of leadership. That isn't leadership. Being genuine, kind and honest is vital and never let your kindness be seen as weakness, demonstrate it as a strength.
Listen. As a junior officer, at 21/22 years old I joined my first ship and quickly realised the majority of my subordinates were older than me and my 2i/c had kids almost my age. Sitting down with him and asking 'what do I need to know', 'how would you do this' was key. However, really listening to the answers and being able to apply the answers in a way that worked for me was more important.
Be adaptable. You cannot have one leadership style. You have to be able to apply the style of leadership needed at the time. The leadership style that is needed in the early days of a tech start up is different from being a VP in a well-established FI. The leadership style you need when deployed in theatre is different than when you are back home in a headquarters.
To lead you have to have vision and be able to articulate the vision. You can't just stand up and yell 'follow me' because when you fall they won't know where to go. I have worked for and with people who had little to no vision and it is truly frustrating. Once people buy into the vision, step back as the team will work towards it. A step above this is leading a team in the creation of the vision in the first place. Then they truly have ownership.
No matter what your style of leadership, the environment or the vision, you have to get the organizational basics right: CPR. When someone is dying we give them CPR. Without CPR a company dies.
Communication — open, honest, collaborative.
Priorities — everyone knows what the current priorities are and why.
Roles and responsibilities — everyone knows what their roles and responsibilities are in achieving the priorities and other outcomes.
Do you think your time in the military helped prepare you for business? Can you explain?
Yes and no. My experiences in the military shaped me, but business is a different culture and you have to be able to take the uniform off. However, much of the latter portion of my military career was in unique non-conventional areas and I think it is harder for people who have been in conventional military their whole career.
The military transition training I had at the time was awful. That being said it can't be the military that is responsible for preparing you — there needs to be a great degree of onus on the individual to get themselves ready, which is part of the reality of being in business.
We talk about the military putting you in harm's way, which it does. However, at the same time it can coddle you and give you a sense of entitlement, which won't help you in business.
As you know, some people are scarred for life by their experience in the military. How did you struggle after your deployment was over? What have you done to adjust and thrive in civilian life that others may want to emulate?
I think we all struggle after we leave. We have been submerged in a unique culture that we have to transition out of. Much like diving, the deeper you are in, the harder it is to come up to the surface, and the greater risk of having issues. You need to find mentors to guide and also a network to help.
Networking in business is essential and finding mentors 1–2 years before you leave is vital. Look at where you want to be, find people who are there and connect. Also be humble, curious and open minded. You are going from 'your' culture, the military, into 'their' culture, business. Just because you were a successful leader in the military doesn't mean you will be in business.
There are many, many more business people than there are veterans and you are joining their culture. Take the time to learn from them how they have been successful.
Are you working on any exciting new projects now? How do you think that will help people?
Yes, we are working on a number of projects on how to bring business scale/bandwidth internet to rural areas of the developing world, without massive infrastructure investment.
What advice would you give to other leaders to help their team to thrive?
Find the right personalities and people that fit with yours and will support the vision. Personality and passion are more important than qualifications.
What advice would you give to other leaders about the best way to manage a large team?
Treat people like adults. No one ever said "thank goodness for that micro-management". No one.
If you go on holiday and are constantly on the phone or doing emails you either don't trust your team, haven't empowered them like adults or both.
None of us are able to achieve success without some help along the way. Is there a particular person who you are grateful towards who helped get you to where you are? Can you share a story about that?
I don't think there is any one person who guided my style, although I will mention one specific. There are many, some who taught me good things and business acumen to those that taught me what not to do, and how not to lead people.
They are spread across military and business. However, the one specific is my wife Daina. She was always in business and is not only a business Rockstar but also my rock.
This journey would have been far too hard without her support and encouragement. The role I have now could be considered just constant stress and being a partner to someone in constant stress is not easy. Being able to guide them and help them using their own business acumen is truly awesome.
How have you used your success to bring goodness to the world?
I am not sure I do, as that is a very lofty goal. The one thing I do, alongside my brethren in Treble Victor, 3V, a veteran's business association, is offer help, guidance and mentorship to any veteran at any stage of their business career.
You are a person of great influence. If you could inspire a movement that would bring the most amount of good to the most amount of people, what would that be? You never know what your idea can trigger. 🙂
I think it is 'follow the golden rule' — treat others as you want to be treated; whether it's in person or on social media.
Can you please give us your favorite "Life Lesson Quote"? Can you share how that was relevant to you in your life?
That is hard, because I am not a huge fan of inspirational quotes. However, I am a fan of Winston Churchill and find many of his sayings are potent, pithy and poignant. Some of my favourites that I find very relevant to my journey:
"Success is not final, failure is not fatal: it is the courage to continue that counts." — Winston Churchill
"All the great things are simple, and many can be expressed in a single word: freedom, justice, honor, duty, mercy, hope." — Winston Churchill
"However beautiful the strategy, you should occasionally look at the results." — Winston Churchill
Some of the biggest names in Business, VC funding, Sports, and Entertainment read this column. Is there a person in the world, or in the US with whom you would love to have a private breakfast or lunch with, and why? He or she might just see this if we tag them 🙂
Richard Branson, a truly daring and brave business man. How did he manage the scale of business he has achieved? I would love to share a meal with him and discuss his life and business experiences as well as his thoughts on the future of business in the global environment that we all currently operate in.
Martello provides the only end-to-end Microsoft Teams performance monitoring tool that Microsoft recommends to their customers to maximize employee productivity. Our solution Vantage DX proactively monitors Microsoft 365 and Teams service quality, enabling IT with complete visibility of the user experience to ease troubleshooting of issues before they impact users. Find out why Martello is Microsoft's go-to-solution for Microsoft Office 365 Monitoring >>