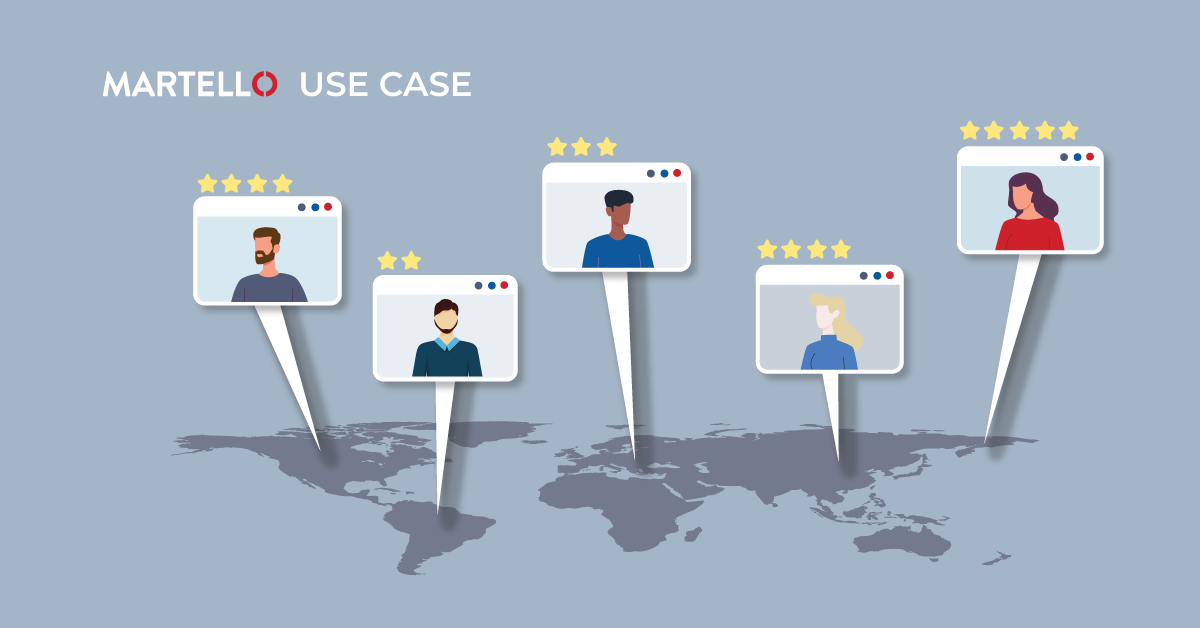 Written by Nick Cavalancia, Technical Evangelist, Microsoft MVP, & CEO of Conversational Geek
In a world of Managed IT Service Providers that all offer some form of services around Microsoft 365, there's a compelling case to be made for your business to be centering in on Microsoft Teams.
I don't think there's an MSP out there that doesn't see the value in helping customers adopt Microsoft 365 as part of their operations. Zero installation headache for you, better focus on managing and maintaining, updates and improvements to the product without you lifting a finger, and Microsoft does a lot of the work. In addition, a Managed Microsoft 365 service offering provides you with plenty of opportunities for both one-off revenue (in the form of assessments, migrations, and data integration) as well as an ability to add Microsoft 365 into the mix of other services you may offer (such as cybersecurity and backups).  I'm guessing all of you offer some form of Microsoft 365-related services to your customers.
But, as with any service offering, you're always looking for ways to improve your service quality, increase revenues, expand the relationship within your current customer base, and differentiate yourself from your competition when it comes to new customers.
In this first article in a 4-part series on elevating your managed Microsoft 365 service offering with Teams, I'll discuss why you need to be looking at expanding your services, specifically around Teams.
At first glance, you might be thinking that "Teams is just a part of Microsoft 365" and doesn't deserve its own service focus.  But there are 3 compelling reasons that may change that misconception from a service perspective:
Use of Teams is increasing – There is plenty of evidence that organizations of all sizes (including the SMB) are becoming more reliant on Microsoft Teams. According to Microsoft, there are over 270 million monthly active Teams users – that's up from 145 million last year. The number of organizations that rely on Teams has doubled in the last year as well. Microsoft has even released Microsoft Teams Essentials at the end of last year specifically to meet the collaboration and communication needs of SMB customers.
In essence, more of your customers are going to be (if not already) relying on Teams; they'll be looking to you to make certain they get the most out of Teams every day.
You can create one or more additional types or tiers of service specifically around Teams – Teams services can go pretty deep. There are more-or-less one-off services like implementation and collaborative integrations, but there are also opportunities for recurring service models around continual assessment, backups, service quality monitoring, and optimization. Each of these types of Teams services can be offered in tiers of service, in addition to the basic Managed Microsoft 365 offering.
 The opportunities here are only limited by your imagination – whether it's building out tiers of service that encompass a number of specific Teams-related areas of ongoing management, or a menu customers can choose from based on their Teams maturity.
There is an inevitable need to ensure a good Teams user experience – Under the hood, Teams is made up a number of Microsoft 365 services, which can each be the source of performance issues. Additionally, there are a ton of moving parts between the user on their personal endpoint at Starbucks, the corporate network they VPN into, and traversing the Internet to the Microsoft cloud that can just as easily be responsible.  And as the reliance on Teams continues to increase, when the customer is asking why calls are being dropped or collaboration is slow, shrugging your shoulders isn't going to be a good enough answer.
You're going to need complete visibility into what makes the user's individual experience with Teams tick and look for parts that aren't functioning well or at all. This, in and of itself, has the potential for its' own service offering – but I'll leave that to another article in this series.
Microsoft Teams is destined to become your customers' digital workplace where employees communicate and collaborate.
In other words, Teams is quickly becoming your customer's "office". So, it makes sense that you have services ready to help customers move to and utilize Teams with efficiency and productivity at the forefront.
In the next three articles in this series, I'll provide you with three service ideas that leverage your focus on Microsoft Teams – beginning with the next article on assessing the Microsoft Teams user experience.
Looking to up your Microsoft teams end user experience management game?
Get in touch today so we can show you the simple steps to get started.