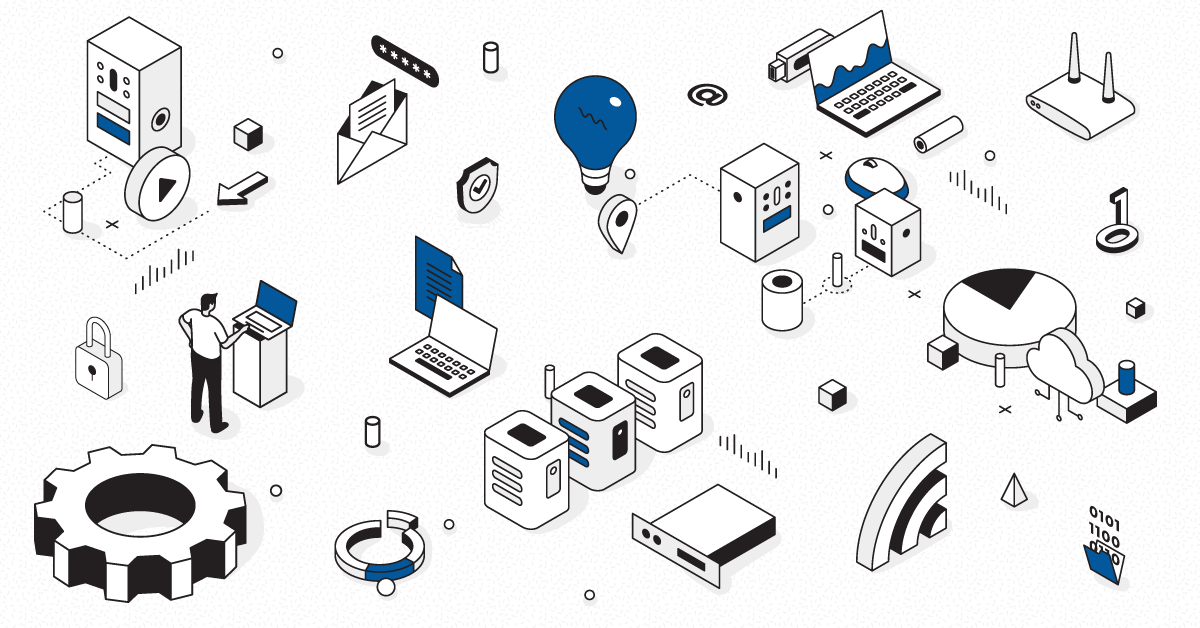 Automated alerts are an essential tool for monitoring systems. By notifying you of problems within your infrastructure, you can quickly identify their causes and minimize service degradation and disruption. The intention of alerts is to draw attention to a particular system that requires inspection or intervention.
Alerts, however, are not always as effective as they could be. The reality is that real problems are often swept away in a sea of noisy alerts.
Application Performance Matters
It's no longer enough to simply ensure that applications are running. You need them to be performing their best because, with real-time communications, such as voice and video, poor service quality can result in a negative user experience very quickly. From an alerting perspective, this means monitoring to ensure optimal uptime as well.
Modern Infrastructure is Complex
Today, in the age of software-defined everything, your infrastructure is interconnected through physical and virtual machines layered one on top of the other. With the need for network flexibility, for remote access, that is provided by cloud-hosted environments and security provided by on-premise solutions, it can be difficult to find the route cause of issues when they come up.
Not All Alerts Are Created Equal
Not all alerts carry the same degree of urgency. Some require immediate intervention while others are lower on the priority list. Correlating alerts into actionable dashboards helps to prioritize which tasks need to be acted on, when, and by whom.
Real-time Response is Critical
In today's always-on world, users will find out if a service fails in real-time. That means the alert management process also needs to happen in real-time. This allows you to be proactive, resolving the issue before disruption of service can occur for the end-user.
With these challenges in mind, how do you ensure that you're making the most of your alerts?
Establishing an alert management process that is flexible and can adapt to changing situations is the key to success. Organizing your dashboards so that the highest priority alerts are easily visible is a great place to start.
Suppress Redundant Alerts
Decluttering your dashboards will increase the visibility of what is left behind. Martello Vantage DX continuously ingests and normalizes alerts from all your different monitoring tools, both on-premise and in the cloud. Then it correlates and organizes them into actionable, easy-to-prioritize incidents that are automatically pushed to your Service Management tool.
Send Alerts to Different People
An alert management process that directs all alerts to all members of the team is inefficient. Different types of alerts should be directed at different team members according to their skillset and availability. Sending alerts to the right people from the start will eliminate much of the manual work involved in having to triage these notifications as they come up. Setting up smart rules in Martello iQ you can implement advanced auto-escalation logic, track notification delivery and send out alerts based on severity. Standard notifications are sent through email but with PowerShell, alerts can be distributed through a variety of channels such as voice, text, instant message, email and push notifications.
Report On More Than Just Downtime
As we mentioned earlier, application performance is also important. Monitoring for uptime and availability instead of just outages will help improve the overall user experience and resolve any potential issues that may come up later. With Martello Vantage DX's rich integrations you're able to view all your alerts from a single pane of glass, making monitoring more efficient.
Today's network environments are very agile, which means your monitoring and alert systems also have to be flexible. By optimizing your alert management, you'll ensure that you are maximizing your IT team's time and providing a solid network for business continuity.