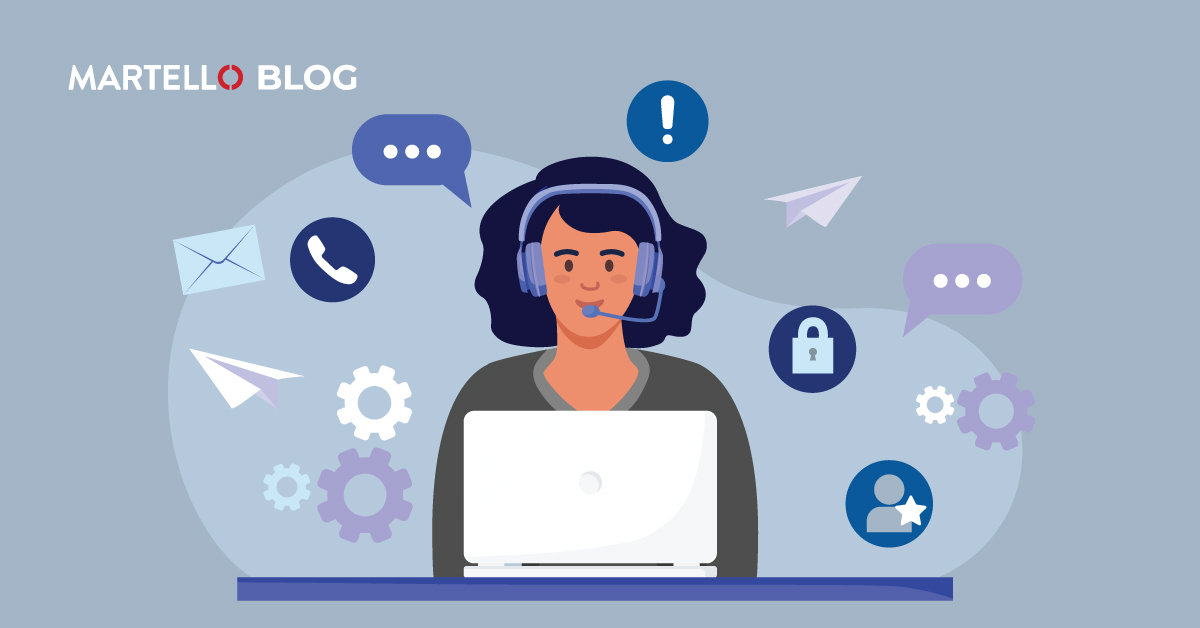 Microsoft Teams Premium is here, with many of its new features now live and already adding benefits to businesses everywhere. Is it something you're thinking about investing in? If it is, here's the lowdown on some of the key additions and what they really mean for your organization.
New Teams Premium Features
Teams Premium provides organizations with improved meeting and webinar capabilities, featuring personalized and intelligent elements. In addition to this, Teams Premium now offers increased protection for meetings, as well as advanced management and reporting tools for IT departments. Here's the breakdown of what all that means.

AI Is Here
From 2020 to 2022, Microsoft saw a 252% increase in the weekly time spent in meetings. That's not sustainable in the long term, and so they wanted to push solutions that allowed people to, in their words, "work smarter, not harder." With all of this in mind, Teams is incorporating AI into the meeting experience. With intelligent recap in Teams Premium, users receive auto-generated meeting notes, recommended tasks, and personalized highlights, even if they miss the meeting. The Microsoft Teams recap page provides a "Weekly Teams Review" meeting overview, showing the recording with chapters, speakers with timeline markers, and AI-generated notes and tasks.
Intelligent recap saves time by dividing meeting recordings into easily navigable sections. This feature is available for PowerPoint Live meeting recordings and generates chapters based on meeting transcripts. In the coming months, AI-generated notes powered by ChatGPT will provide key points and takeaways, enabling users to focus on discussions rather than note-taking. With how rapidly AI tech is developing, this is just the start of Microsoft's incorporation of these types of features.
Virtual Appointments
Teams Premium has also introduced Virtual Appointments to streamline appointment management and measure results for businesses on the platform. Virtual Appointments enable easy connection with customers, end-to-end customer experience management, and cost savings by eliminating the need for additional bolt-on solutions.
Scheduling administrators can set up and manage both scheduled and on-demand virtual appointments in one location, using features like appointment queuing. Organizations are also empowered to assess the business value of virtual appointments and drive customer outcomes through department-level or organization-level analytics on metrics such as wait times and no-show rates. This is a big leap in terms of analytics on Teams' part, although nothing specific has been added in terms of service quality monitoring.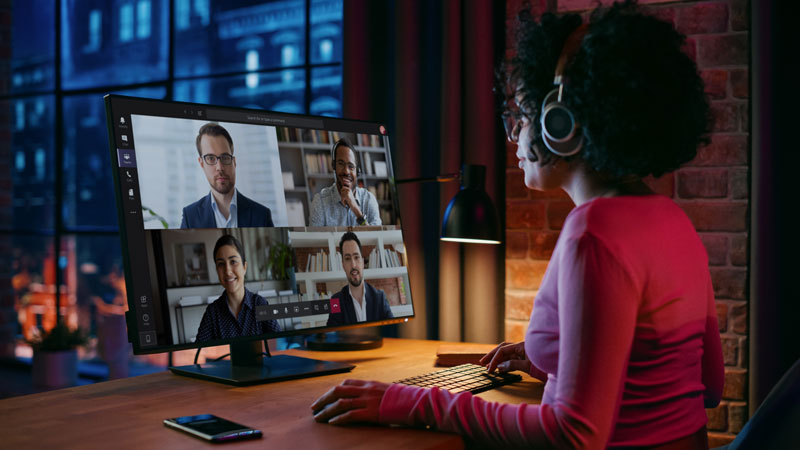 Protected
With the shift to virtual and hybrid meetings, organizations face new information protection challenges for sensitive discussions. Teams Premium offers advanced meeting protection to enhance security without compromising the meeting experience. Features include watermarking to deter leaks, limiting recording access, and applying unique watermarks over screen shares and video feeds.
For any meeting, IT-enabled users can apply end-to-end encryption (E2EE). Data exchanged during Teams calls or meetings is always secured with industry-standard encryption, but Microsoft 365 E5 customers with Teams Premium can enable Microsoft Purview Information Protection sensitivity labels for meetings. Meeting organizers can use these labels to automatically apply relevant security options based on content sensitivity, while compliance admins can configure the integration in the Microsoft Purview compliance portal to enforce specific meeting options.
These new capabilities in Teams Premium make managing and protecting information shared in meetings easier and more secure.
Personalized
Teams Premium now offers branded meetings, organization backgrounds, and together mode scenes to create a professional and personalized experience, the latter of which brings all participants into the same frame, just like in a physical meeting. Branded meetings were made available in mid-February this year, and Teams Premium also now enables IT admins to create customized meeting templates, ensuring meetings adhere to company best practices and policies.
Teams Premium also includes webinars for hosting various types of virtual events with customized experiences for presenters and attendees. This is in direct response to the shift to virtual events in the fallout of the past few years. Features include a virtual green room, presenter controls, registration waitlists, manual approvals, and customizable registration start and end times. RTMP-in integration allows the streaming of custom RTMP sources, while automated reminder emails help to boost attendance.
But what's the big takeaway for Microsoft Teams Premium?
There are now even more business processes becoming integrated with Teams, and that means that we are all becoming more reliant on the platform. This trend is going to continue, and because of that, more than ever, businesses need effective ways to monitor Teams, to make sure it's not only online at all times, but that it is also delivering the best service quality possible.
With Martello, you can discover bottlenecks within your internal network, ISP, and third-party provider network, as well as get to the root causes of voice and video call issues using advanced troubleshooting with network path latency diagnostics. Better still, you can correlate all this data in real time to understand the wider business picture and use that insight to solve issues faster and get the most out of Teams.
Want to leverage all the benefits of Microsoft Teams Premium? You need a monitoring solution to get you there. Speak to Martello today.