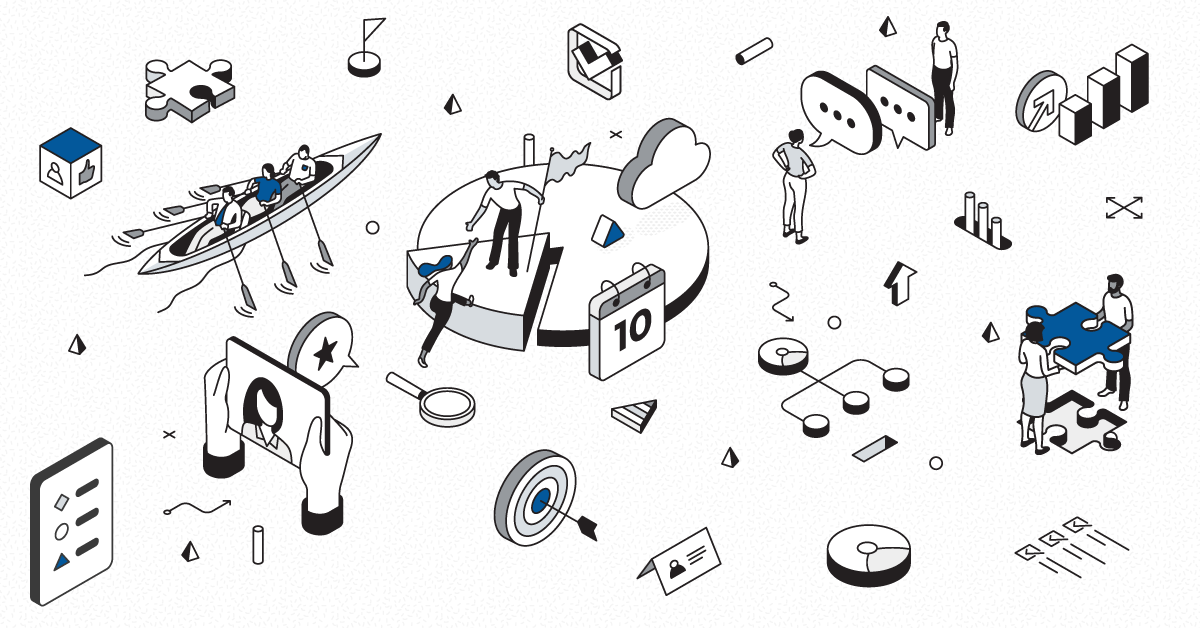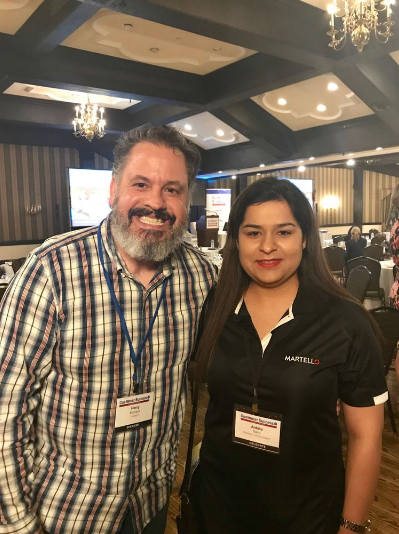 Martello has been ramping up its Customer Success program over the past year, and to take our game to the next level, our Customer Success Specialist, Ankita Saini, spent some time at the Customer Success Summit in Toronto last month. There, she gathered insights from specialists in the field including Mary Trick, Chief Customer Officer at INFOR, and Perry Monaco, Head of Customer Success at LinkedIn Canada. Here's a glimpse into what she learned.
The Summit, which ran from June 26-27, was an opportunity to learn from experts in the field the tips and tricks that will help companies like Martello provide a better customer experience and ensure our users are getting the most out of Martello's products. While there were many lessons learned, three key takeaways stood out.
1. Customer Profiles
The idea of a 360° Customer View was reinforced at the conference. A 360° Customer View provides key information on the customer in one place –  from deployment details to type of customer to the customer's vertical. Tracking the customer's journey from day one offers a better perspective of the customer's experience across all channels. This allows for a unified view of all customer touchpoints which can be accessed by everyone in the organization.



An important and often overlooked component of customer profile development is evaluation. A great tool for evaluation is the creation of Customer Success Plans (CSP) that reflect the customer's journey.
What does a strong CSP look like?
It provides

measurable goals

that are assessed on an annual basis and clearly demonstrates success.

It must be

transparent

; the customer is aware that the CSP is in place.

It provides information and acts as a

learning opportunity

for the customer so they can upskill as necessary.

It should be a

dynamic

document that is revisited and adjusted as needed every quarter.

There is

mutual ownership

of the CSP between the organization and the customer.
2. Account Segmentation
Another strategy that was reinforced at the Customer Success Summit was Account Segmentation. As any customer success specialist knows, no two customers are alike. Hence account segmentation is required.
Here at Martello, our Customer Success program includes a segmentation strategy, called an Engagement Score Model, which was implemented at a very early stage.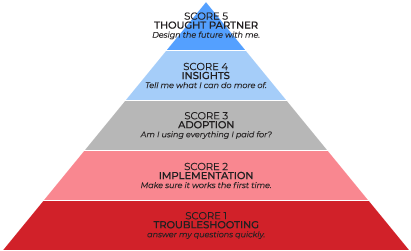 Typically, Customer Success would split customers into three groups:
High Touch: These customers have high growth potential, and require special attention to help them attain that growth.

Low Touch: These customers are doing well but still have the potential to grow more.

Tech Touch: These are our self-sufficient customers. We should ensure a relationship is maintained because they are excellent product advocates and can help with product road mapping.

3. KPIs and Health Scores
Key Performance Indicators (KPIs) are essential for Customer Success. They help us track usage frequency, license renewals and upgrades, and how many users and devices are added to a service.
Performance can also be tracked with Net Promoter Scores to help calculate and evaluate brand loyalty amongst customers.


Without a doubt, the Customer Success Conference was not only a great learning opportunity, but it confirmed the value of the processes we have in place. We look forward to introducing new strategies to expand and improve our customer success approach, as well as refining and honing in on what already makes our model successful.