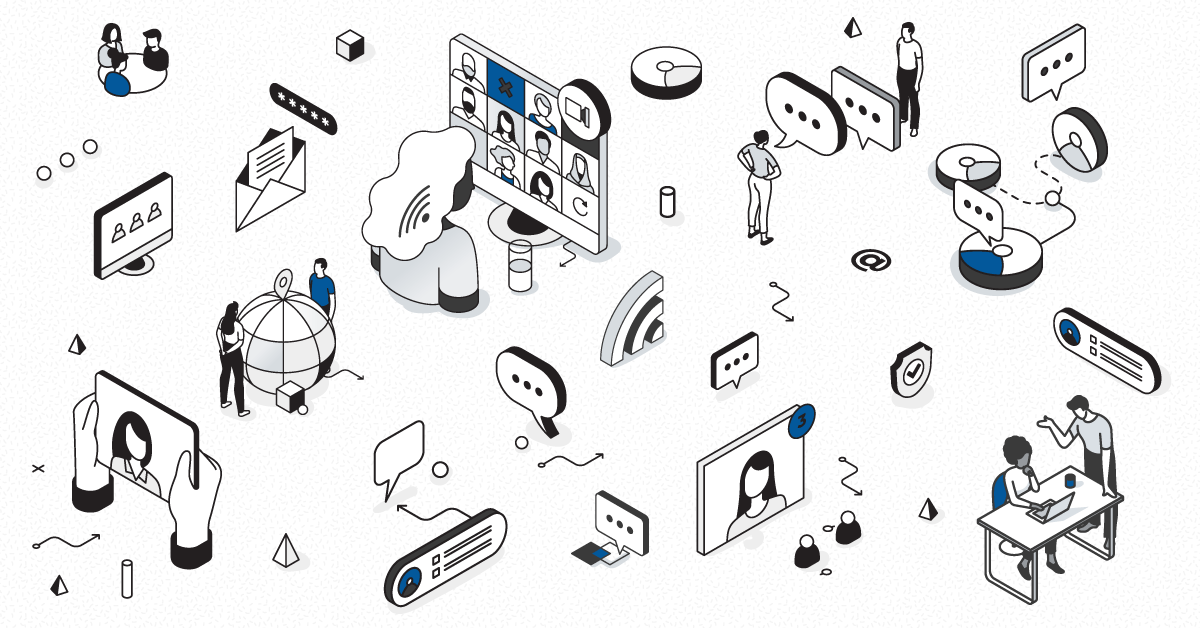 We have already discussed how Mitel Performance Analytics (MPA) extends flexibility when it comes to which alarms and alerts users receive, with filtering by severity or other criteria. Today's Feature of the Week looks at the latest improvements in how you receive these alerts. As users of MPA are aware, the system sends an alert notification to warn IT admins when a network performance problem has occurred, and alerts can be sent by email, desktop notification, SMS, Twitter Direct Message and SNMP trap. Designed to ensure MPA fits flexibly into your existing workflow, Flexible Alerting allows you to customize the content in your alerts, using templates.
MPA allows you to create your own email alert notifications with a customizable email template that can be sent to you via text or HTML. Subject lines and email messages are easily adjustable to emphasize the most important content and remove unneeded content. Users can select the email template to best fit their existing business practices or 3rd party systems.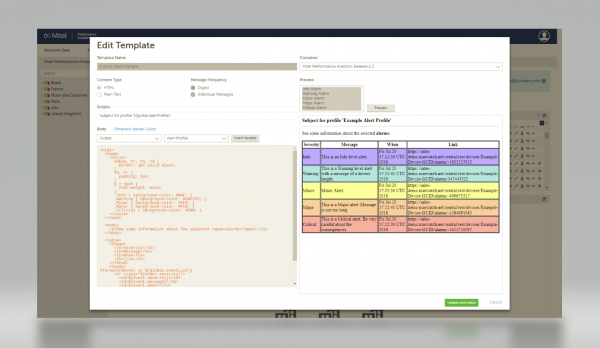 For instance, one of our customers uses flexible alerting to customize their email alert content by integrating MPA with their existing ticketing system to effectively issue a customer's ticket. This way, the network problems are seamlessly streamlined to their ticketing system for quick problem resolution. HTML code can also be used to improve the visual aesthetic and overall user experience of notification emails.
With MPA's flexible alerting, you can effectively customize your email alert notifications to highlight critical problems, allowing users to quickly action the right alarms at the right time.