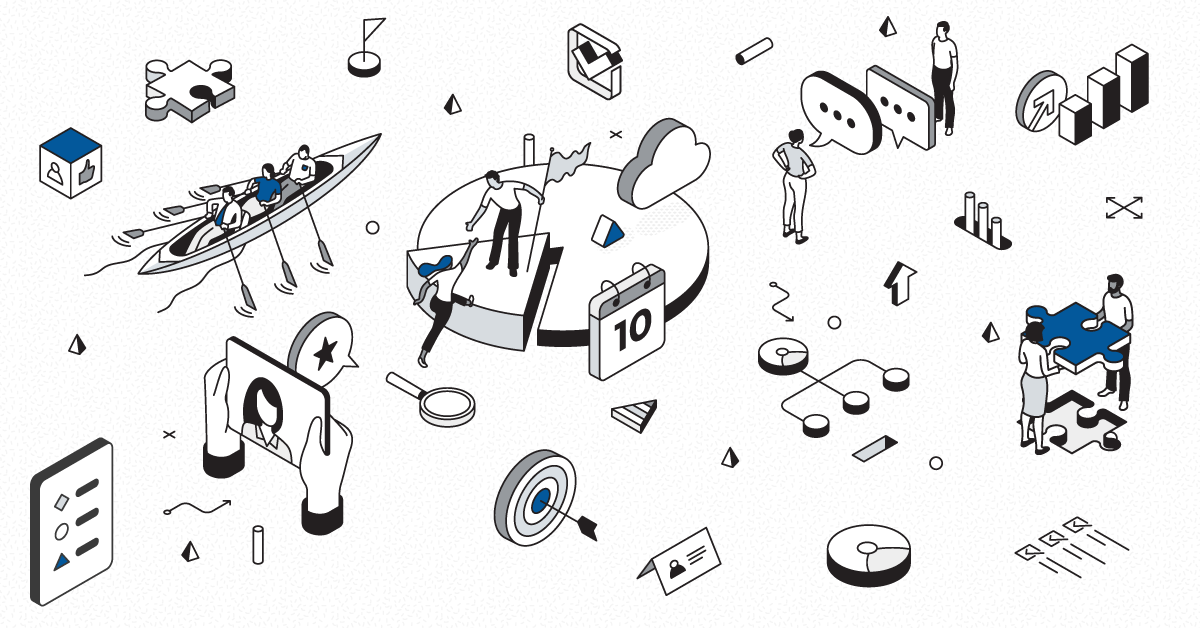 At Martello, our employees are contributing to causes and organizations that matter to them through our Employee-Directed Gift Program. When we first introduced it, we never imagined the breadth and depth of the impact that our employees were having in their communities and around the world. This week we are excited to share the latest instalment in what we are calling The Ripple Effect.
Did you know that there are currently more than 18,000 field hockey players in Canada and that it's considered to be one of the oldest games on earth? The sport of field hockey first arrived in Canada in the late 19th century and since then it has evolved and grown thanks to a core group of athletes who are committed to seeing the sport thrive. Over the years, a strong community of field hockey players have established a high calibre of play at all levels for both recreational and competitive leagues. If you have not had the chance to catch a game, there is something incredibly exciting about watching a field hockey match, it is fast-paced with an exceptional level of athleticism and draws you in from start to finish.
The field hockey Indoor Pan Am Cup is taking place in Georgetown, Guyana on October 16th – 21st. The qualifier for the World Cup happening in Berlin this coming February, the Pan Am tournament includes teams from Canada, Argentina, Barbados, Guyana, Mexico, Trinidad and Tobago. We could not be much prouder that Martello's very own Director of Sales, Pardeep Koonar will be representing Canada on the Canadian Men's Field Hockey Team at this qualifier. A goaltender, Pardeep has participated provincially in numerous national championships and has represented Canada in international competition as well, playing for Canada at the 2014 Indoor Pan Am Cup and the 2015 Indoor World Cup. In addition to his role actively playing on the team, Pardeep coaches players, especially those needing specialized goalkeeper training. When we introduced our Employee-Directed Gift Program at Martello, Pardeep knew that he wanted to direct his donation towards the Canadian Men's Indoor Field Hockey Program and specifically to support their involvement in the Indoor Pan Am Cup. This program is entirely self-funded and receives minimal corporate or association support to run. Pardeep understands the significant financial contribution his fellow athletes make to compete in an event like this, and the Martello donation will help offset the considerable expenses that athletes need to incur to participate in the Cup.
"I understand the level of commitment that it takes to participate in an event like the Indoor Pan Am Cup. I'm glad that I can make this contribution to help my fellow athletes and open up more opportunity to participate in this sport. I am proud to be representing Canada this week in a sport I am so passionate about." Said Pardeep Koonar.

"Thanks to contributions like those made by Martello, we are able to off-set some of the expenses associated with training and travel that can be a burden to the athletes who are trying to focus on their performance." said the manager for the men's team, Vernon Grattan-King.
As the team heads to Guyana this week, they are going in strong having previously won gold at the Indoor Pan Am Cup in 2014. Good luck to the entire Canadian team as they head off! At Martello, we are excited to cheer them on and will be streaming the games live in the office – we are pretty sure that Pardeep will be able to hear us cheering all the way from Guyana! It is an honour to be a small part of the Indoor Pan Am Cup and we are proud to see one more ripple added to the Ripple Effect of our Employee-Directed Gift Program.