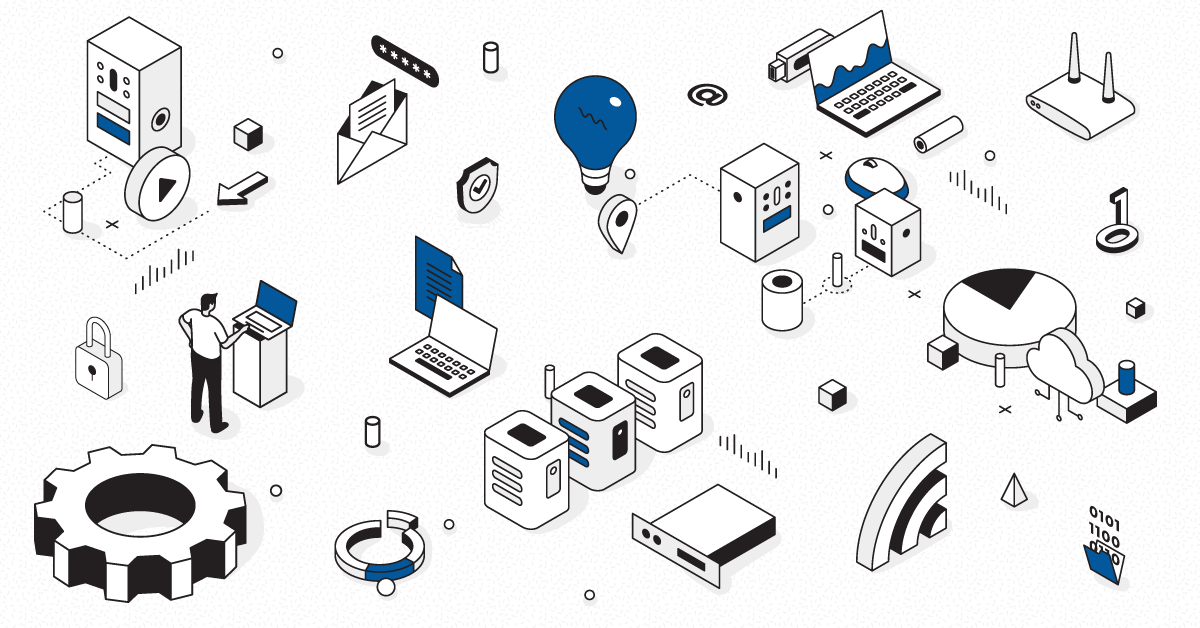 Service Level Agreements (SLAs) are important for providers and customers alike. SLA reporting is about being proactive in detecting performance degradation before it becomes critical but is also a way for Managed Serviced Providers (MSPs) to show their clients how well they are doing.
Many business-critical services depend on a wide range of applications and devices to work together. Some of these services may be customer-facing, such as websites and order entry systems. Other services may support internal business processes including corporate email or financial reporting. IT organizations must monitor these business-critical services and be able to address problems before they impact the end-user. IT organizations also need to report on the performance and availability of these services.
Martello's Vantage DX gives you the ability to model, monitor and report on business services.
Business service management (BSM) is a way of mapping the devices and applications that work together to support specific business services. When you map devices and applications to a business service, you can monitor your organization's IT resources in the context of the business workflow where those resources are used. For each business service that you define, you can map the IT components to the following perspectives:
End-User
Application
Infrastructure
Suppler Services (other services that impact the current business service)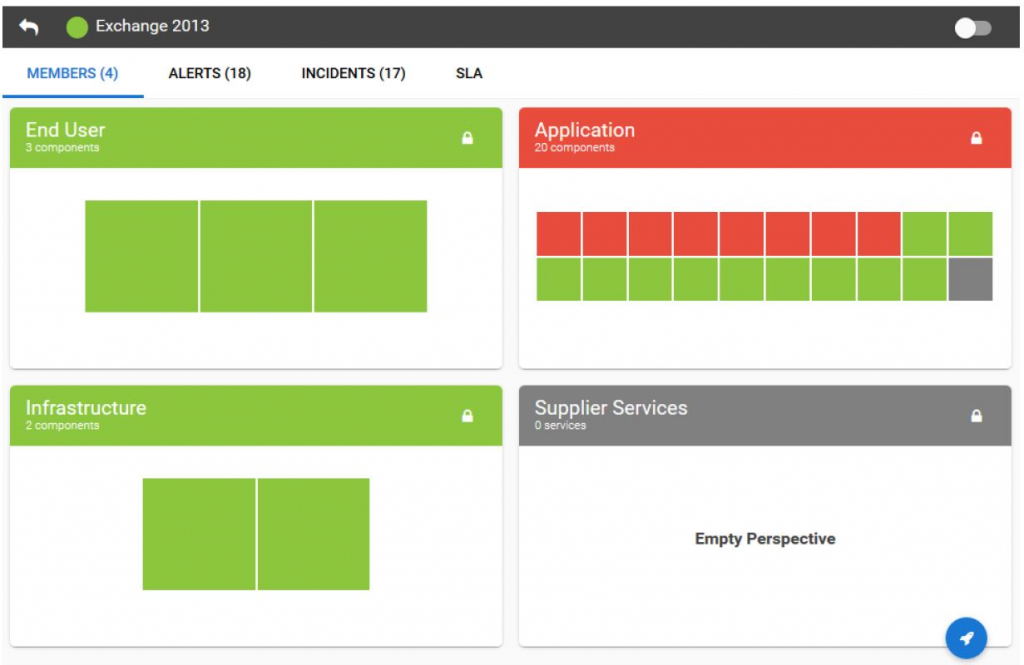 By mapping your network resources this way, you are able to view targeted, relevant information quickly.
Gaining a Better View Into Your SLA Reporting
When your network goes down who can you hold responsible for those outages and downtime? An SLA is a commitment between a service provider and a client which covers quality of service, availability of service, as well as other defined responsibilities. The service-level objective (SLO) is a key element of the SLA, which measures the performance of the Service Provider.
New in Martello iQ 2.9 is the ability to configure SLOs for each business service and then use the SLO settings to calculate and display data about the SLA performance. The new SLA tab quickly provides details about the availability of each business service. A detailed graph shows the availability of service over the period of time as specified in the SLO settings.
This will allow you to see a summary of the current SLA status including the amount of downtime that has occurred and how much time you have remaining before the SLA goal is breached.
With clear intuitive visualization, you're able to know when an SLA has been breached. Having a warning before an SLA is breached will give a Service Provider the time to react and rectify issues before the end-user has an issue.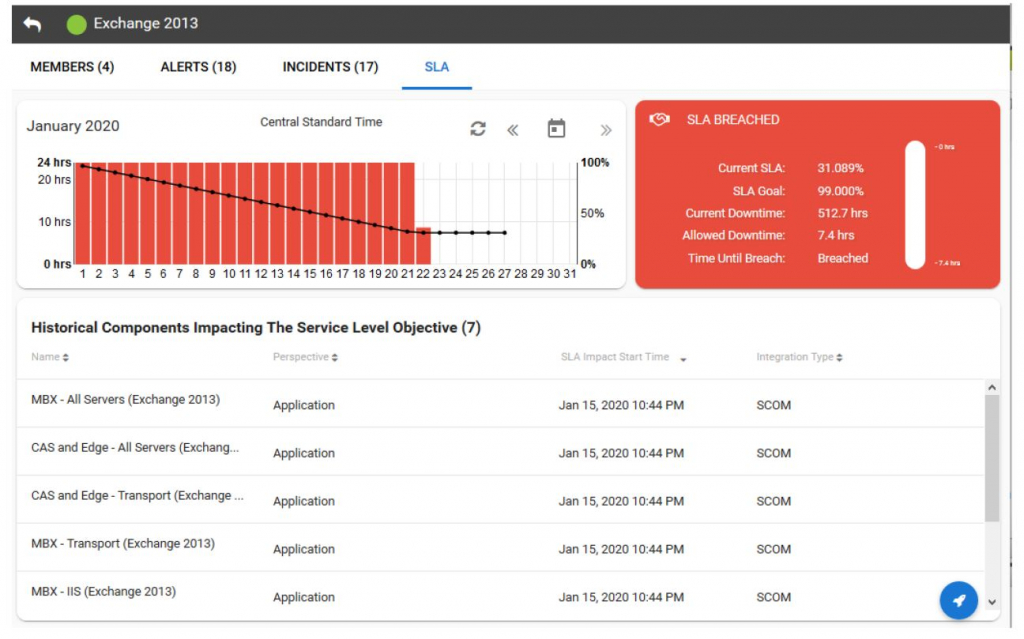 This visualization tool is important to Service Providers who have a responsibility to their clients, and clients who want to ensure that their Service Providers are staying true to the SLA.
In this latest release of iQ, you are now able to see a historical list of components impacting the service level objective. Users can easily drill down on the components to see its details including:
Open incidents with Mean Time To Repair (MTTR)
Open alerts with MTTR
Uptime percentage for the last 7 days
Source type
Current state changed
Source retrieved from raw properties
Martello iQ allows the technical team and business stakeholders to be aligned in terms of SLO targets. If Engineers cannot deliver on the SLO targets, the organization risks failure to comply with its SLA targets to customers resulting in legal fees, lost customers, poor reputation and a decrease in business. Having a quicker notification system to warn of a break in SLO will improve customer service and the time to resolve cases dramatically increases.
With Martello iQ, you have the ability to set new standards for Customer Service which allows you to track, prove and promote your platinum service levels.
View our Press Release for some of the highlighted features of iQ 2.9
Stay tuned to the blog for other highlighted features that are new with this iQ release!