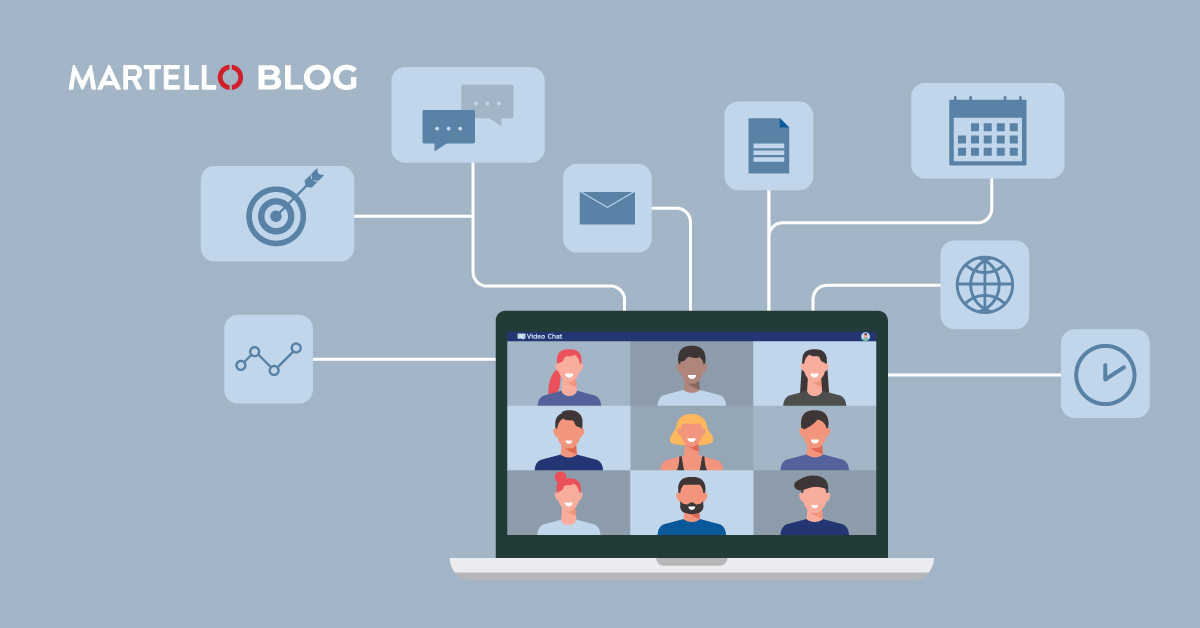 Teams has become more than just a handy platform to send the odd chat message or drop documents over to a colleague. In fact, it's become fundamental to the way organizations across the world operate. But does it tick every box for modern businesses? Nearly, yes.
Digging into research from the likes of Microsoft, Gartner, and Harvard Business School, we've picked out some of the key statistics that show the sort of impact Teams is really having in modern workplaces, and why if you aren't using it to the fullest, you really should be. There's so much benefit to be had with Teams in 2023, that with just a few small additions you can supercharge its power.
The Numbers Don't Lie in the Microsoft Teams modern workplace
We're obviously pretty tied to Teams, but that's because we not only believe in it as a communication and collaboration platform, but because the benefits businesses can tap into doing those two things well is immense – and we want to be a part of that. We've picked out four key stats that go to show just how important Teams really is.
88% of businesses say Microsoft Teams is critical or important to their business
What's driven this shift toward a reliance on the humble Microsoft platform is the remarkable versatility of Teams. Whether it's for remote work, project management, or team collaboration, Microsoft Teams provides businesses with an all-in-one solution. The platform integrates chat, video conferencing, file sharing, and other essential tools: making it easier for teams to communicate and work together more efficiently – everything a modern business could want.
Over 80% of employee time is spent collaborating 
Collaboration is an essential aspect of any business, and it's no secret that it takes up a significant portion of employee time. But 80%? That's huge, and it highlights just how critical it is to enable employees to collaborate effectively.
The importance of collaboration has had further light shone on it with the growing trend of remote work. As more and more teams work remotely, collaboration tools become increasingly essential to ensure that employees can work together efficiently, regardless of where they are in the world.
There has been a 153% increase in Microsoft Teams meetings per week since the start of the pandemic
The significant increase in Teams meetings is a testament to the value of this tool. It has become essential to ensure that businesses continue to operate smoothly despite the challenges posed by the pandemic, and now in the wake of lockdowns, the development of what we're calling 'modern workplaces' where remote and hybrid work is the norm.
Employees spend, on average, 31 hours in meetings per month
Meetings are an integral part of the modern workplace, but they can also be a significant drain on employee time, and it's fair to say that 31 hours is significant. While meetings are necessary for collaboration and decision-making, they can also become a source of frustration and inefficiency if not managed correctly.
Thankfully, that's something Teams helps handle. Because it houses so many of the workflows involved in traditional meetings and adds to them on a digital layer – i.e. file sharing, meeting records, and joint note-taking features – it makes all the time employees spend in meetings that much more effective.
Nearly Every Box Ticked in the Microsoft Teams Modern Workplace
Productivity is critical, that's not new to modern businesses, but it's quickly a serious focus. With people working in different offices, from home, on flexible shift patterns, coordinating employees and getting the most out of them has become a challenge. Businesses have been able to lean on Teams, and will continue to do so, particularly with so many features being added to make the platform pack even more of a punch.
But that leaves businesses vulnerable to any issues with Teams. Lose it business-wide for an afternoon, what is that going to cost you? A lot.
You can't guarantee an end-user experience that you don't monitor. And, while Teams has a number of built-in analytics features, they don't go far enough in supporting modern businesses. That's where Vantage DX comes in. It's the only solution that proactively monitors Microsoft Teams for outages and call quality issues. Whether the issue is local or global, it'll give you all the information you need to put a fix in place, get Teams back online, and have your people collaborating and communicating effectively.
Want to make sure your day-to-day Teams experience is the best it can be for your business? Martello's Microsoft-recommended Vantage DX is the solution for you – get in touch with us today.