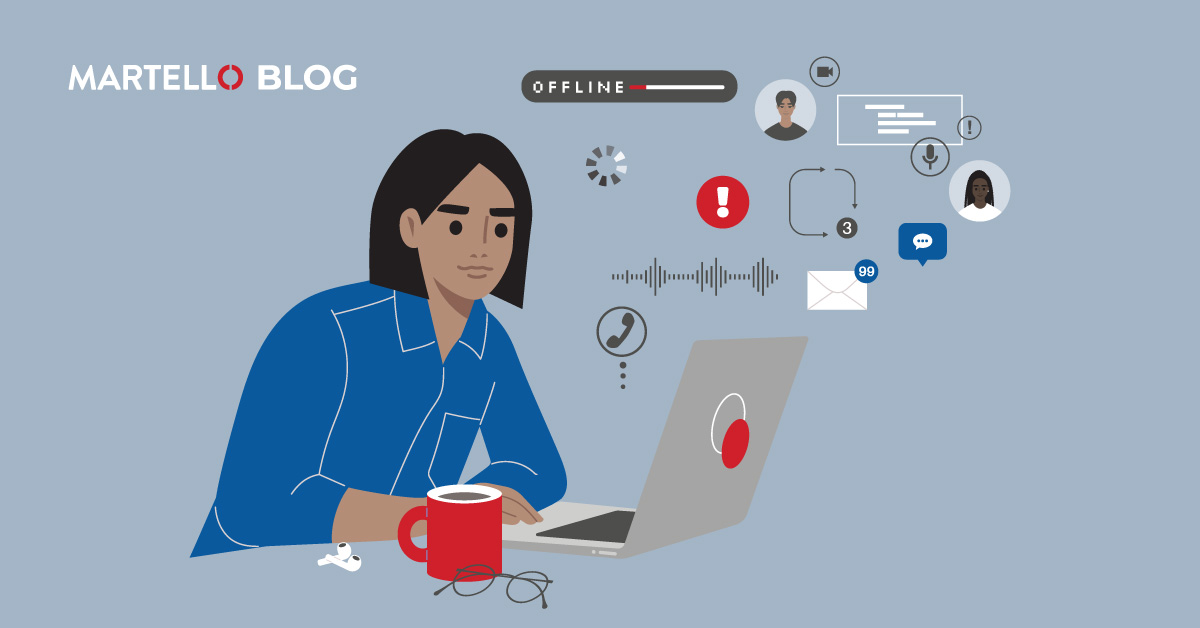 VIPs almost never open tickets, but you'll know when they've got a problem with Microsoft Teams. Even when the rest of your team logs tickets for troubleshooting Teams issues there's a good chance they won't give you enough information about the problem – particularly if its hardware related. These are traditional challenges for IT departments trying to maintain Teams services. Luckily, we have the solution.
Being able to quickly diagnose problems in Microsoft Teams plays a key role in finding solutions that reduce user frustration – and has a wider impact on the business. While a problem with one user on their own might look like an anomaly, being able to see the whole picture of your Teams infrastructure is key in establishing root causes and error patterns. Let's show you how that's done by looking under the hood of Vantage DX.
Troubleshooting Teams for Very Impatient People (VIPs)
When a VIP has a problem with a call – you're going to hear about it. Not only are they likely to exert pressure on your team, either through their own reach or via your management chain, but it could also damage your IT team's reputation more widely in the business if they choose to make an example of the issue. This is all speculation, but you've likely been on the receiving end of some pretty negative feedback for a Teams issue before, so we're not making too much of a leap here. So, let's get that VIP back on track by quickly figuring out what is going wrong.
With Vantage DX you're alerted the moment that a particular user has an issue or if a group of particular users experience Teams problems.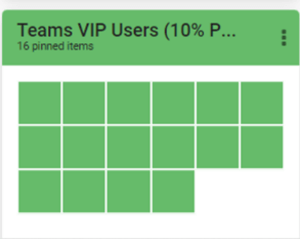 For instance, the screenshot here shows what a dashboard can look like, monitoring audio, video, conference, and PSTN (public switched telephone network) calls for issues. In this case, all is well, but one great feature of this tool is the ability to drill down further into the data – at an individual user level.
In the next image, you can see the history of alerts related to each one of our VIPs. Most users will have had an issue at some point when using Teams, and with all of this historical data stored, you can look back for trends in behavior, or perhaps particular device usage that causes specific problems. You can filter this by time period as well to monitor if the fixes you put in place were effective. Even better is that while this shows top-level alerts, you can go even deeper to discover the individual properties of the call information.

Now that you have been alerted, you probably want to put this alert into context and troubleshoot what is going on with your VIP.
To do that, Martello Vantage DX provides you with user friendly dashboards that help you navigate through how the VIPs are connected, the type of calls they do, the ISP involved, and the details of each call up to the performance of guest users.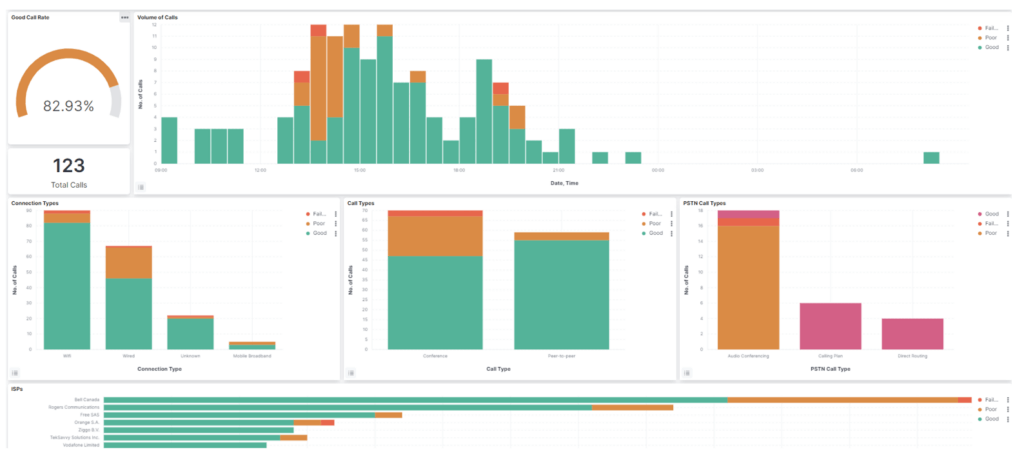 Another great way to get an overview in Vantage DX is with Business Services, which is a panel that gathers data for a specific service on specific users to create, measure, and be alerted on internal SLAs (service level agreements). This is where you can define and track performance reports for anything you want to define in your Teams monitoring environment.

That can be used to measure SLA or internal OLA (operational level agreement). For each report, you can choose exactly what data will affect the SLA performance and what additional data should be displayed to explain potential losses of service quality.  The incident synchronization with your IT service management (ITSM) tool (for example ServiceNow) also integrates with this part of the platform seamlessly.
Device Drops Troubleshooting Teams
Detecting issues with meeting room devices is critical to maximizing a business' investment in Microsoft Teams Rooms (MTRs). Vantage DX can be configured to alert on every device problem, including connection quality and software updates. On top of this, you can see where the meeting is taking place and understand the severity of the issue as well as potential root causes.

In the image above, on the left is a board showing MTR camera issues. In essence, you want to confirm that they are connected in the first instance, and providing they are, check there aren't any live issues Just like working with users, you can drill down further into the data and set up alerts based around the health status of a device, scheduled software updates, or hardware-specific properties to do with network connectivity. These alerts can be set up for any Teams-certified device, whether that's a Surface Hub or a regular IP phone.
Well, there you have it – the best way to troubleshoot Teams – Vantage DX. We've barely scratched the surface of the systems' capabilities, but it's safe to say that if you want a better Teams experience, you need to find out more.
Want to troubleshoot Teams challenges quicker and more efficiently? Book a Demo Today.