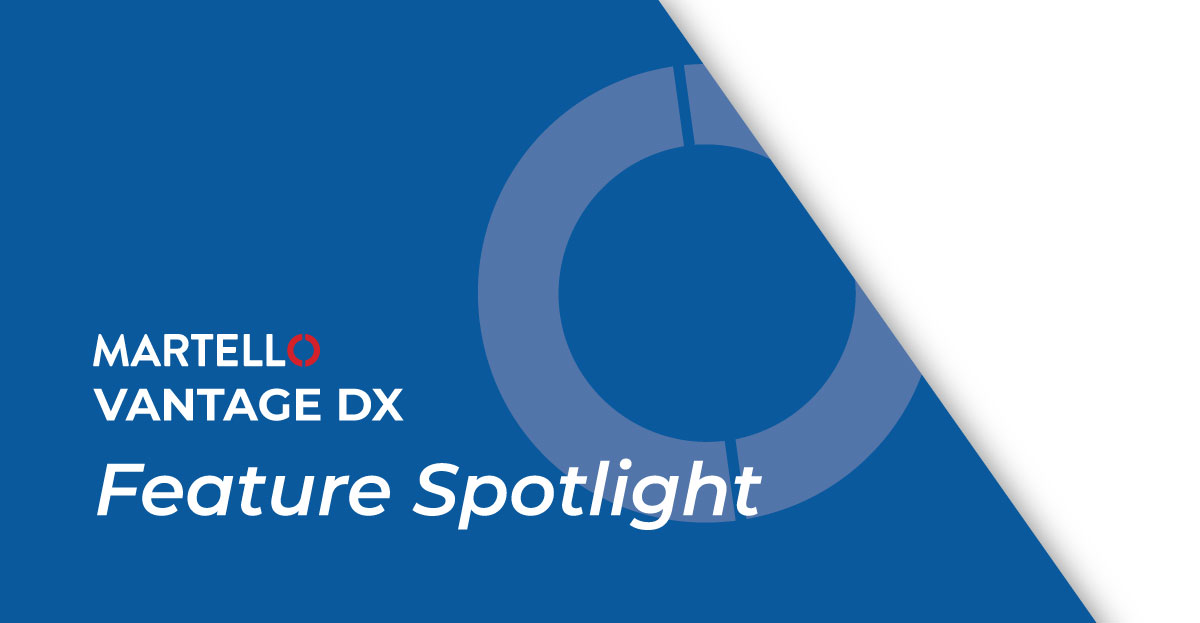 The upcoming release of Vantage DX packs in more usability features to help IT teams quickly get to the root of Teams performance issues. Our recently launched Teams dashboards have been updated and UI improvements now provide quick access to Teams Meeting Room performance data and new Microsoft Call Quality Dashboard (CQD) integration upgrades simplify set up.
Improved Email Notifications in Vantage DX
Our enhanced email notifications deliver concise and easy to digest alerts that are packed with relevant information to help IT teams quickly get the details they need to assess and resolve Teams performance issues. These notifications can be easily set up for both boards and business services.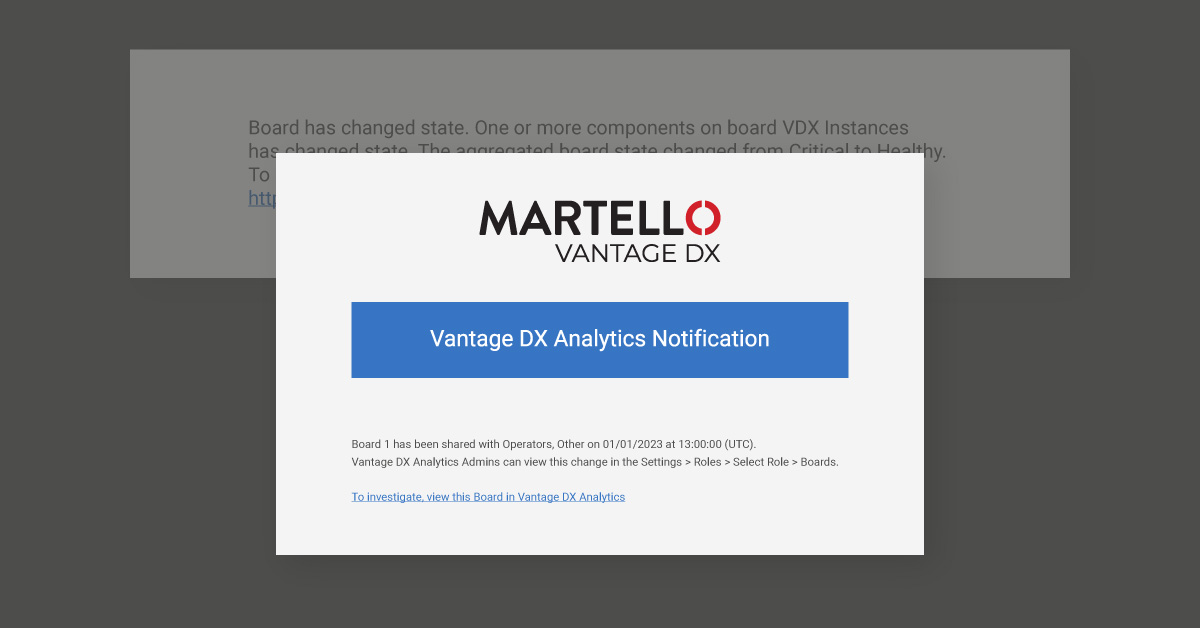 New SLA Notifications in Vantage DX
To ensure that you are meeting your business service SLAs this release of Vantage DX includes two new notification triggers for your business services including when a service SLA is about to breach or has breached.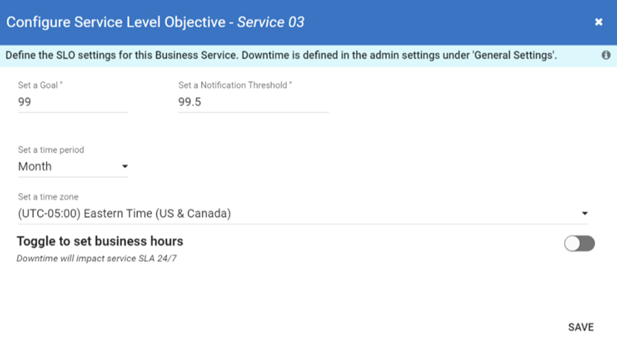 Microsoft Teams Dashboard Enhancements in Vantage DX
In the fall of 2022, we launched our game-changing Teams performance dashboards. Since their release we have fine-tuned the functionality based on feedback from the field. Read on for more details on the updated dashboards.
Calls Dashboard
With a new guided user experience you can now drilldown on a user from the User's Dashboard to view all the audio and video stream information of the call on the Calls Dashboard. To improve user experience, "Top Poor/Failed Calls" has been changed to now include all calls regardless of their status.
Locations Dashboard
We have added clear "Volume of Calls" visualization and replaced the "Top Poor/Failed Calls" table with a "Top Users" table for ease of use – this now represents the user experience instead of the Call status. The new "Top Users" table allows you to visualize users with more calls or top affected users in a given location.
Teams Overview Dashboard
The "Top Poor/Failed Meetings" widget has been removed from the Teams Overview Dashboard; widgets that provide more targeted information are now available on the Users, Locations, and Calls Dashboards.
Users Dashboard
We have revamped this dashboard by adding a clear "Volume of Calls" visualization and by replacing the "Top Poor/Failed Calls" table with a "Recent Calls" table so that it represents the user experience on a Conference instead of the Call status.
Microsoft CQD Integration Upgrades in Vantage DX
This release includes easier configuration for the Microsoft Teams CQD integration with pre-set tenant options that can be quickly selected from a drop-down menu.
Coming Soon – Microsoft Teams Meeting Rooms Dashboard
Managing Teams Meeting Rooms? The latest release of Vantage DX improves the navigation to Teams Meeting Rooms data. With the new direct menu option, you get a consolidated view of all your Meeting Room data including device and the Rooms dedicated user account.  In the next release of Vantage DX we will double down on our Microsoft Teams Meeting Room visibility with visibility on performance with new Teams Meeting Room Dashboards.
Reach out if you would like to see what is coming in the next release for Microsoft Teams Meeting Room visibility or to get a deeper dive on the latest features of Vantage DX.
Book a custom preview today.