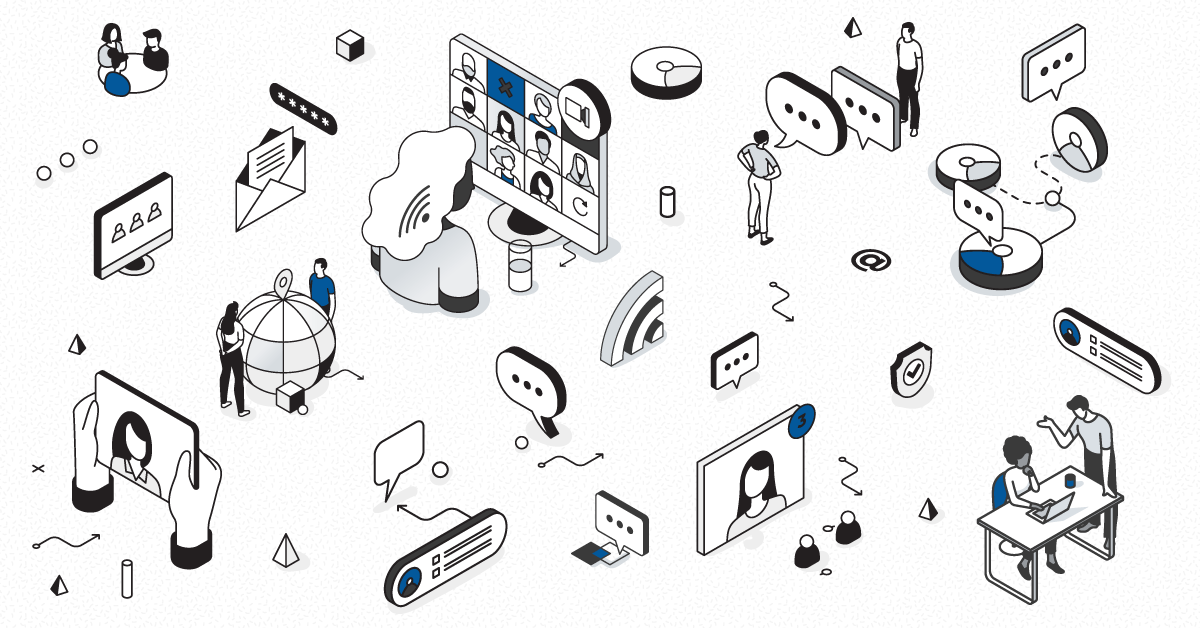 If you follow tech industry news, you know that billions of devices will soon need to be connected – from a simple toaster to the most complex hospital equipment performing life-saving surgeries. It's the 'Internet of Things' or IoT, and research guru Gartner says that 6.4 billion 'things' will be connected by the end of 2016, hitting 20.8 billion by 2020.  For most of us, it's an interesting future to look forward to, but for network administrators supporting large scale unified communication systems, it's a looming concern.
So what's the big deal about the IoT? Well, as more and more 'things' require consistent AND constant connectivity, demands on the network skyrocket. This growing demand can lead to network instability, the potential for unexpected downtime and service quality inconsistencies.  Preparing your network for growth means that your organization can reap the benefits of the IoT, including increased revenues, a boom in internal productivity an overall increase in end-user satisfaction due to the growth of connected devices.
Monitor, Monitor, Monitor…
So how can you stay ahead of the curve? Knowledge is power and a network that is monitored using UC management tools generates detailed data that can be transformed into a powerful asset to prevent problems associated with the IoT. Using fault and performance monitoring software ensures that as demands on the network grow with the IoT, you have end-to-end visibility to monitor, track and analyse the status of the network in real-time.  This leaves no gaps in performance and availability monitoring of both the private and public devices that make up the network allowing you to quickly detect, diagnose and resolve network performance problems – before they impact the end-user.
As the IoT grows, so do the sprawling and complicated networks required to support it. For most organizations, moving to cloud-based applications and spreading out network locations is the only way to sustain growth going forward. A network that is nimble and can scale quickly is essential. Think tank IDC has predicted that by 2017, 90% of enterprises will have adopted new business models to accommodate the IoT.
Crystal Clear Visibility for Voice Network Success
Today's business communications networks are a complex mix of cloud-hosted and on-premise PBX systems, third party devices, multi-vendor routers, switches and servers. To prepare voice networks for the demands of the IoT, network visibility is the key. A monitored network sends real-time alerts that warn of impending network issues that could negatively impact voice service. This helps reduce the problem-to-resolution window and avoid downtime.  Managing a network in the virtual darkness leaves your team firefighting issues brought forward by unhappy end-users and finds you patching up issues as they arise.  When increased demand starts to tax the overall system, you'll be scrambling to scale.  With network performance management tools you can leverage analytics to collect data on the health and performance of your network. This comprehensive data helps you plan, predict and forecast for network growth and management.
The IoT is coming – some say it's already here. Network administrators must prepare to maintain and scale for the additional requirements of increasing connected devices.  The only way to effectively do this is to know exactly what is happening on your network – with the crystal clear visibility that fault and performance management software gives you into your network with around the clock monitoring.  Will your organization be ready to reap the rewards of our increasingly interconnected world? The time is now to prepare your organization.