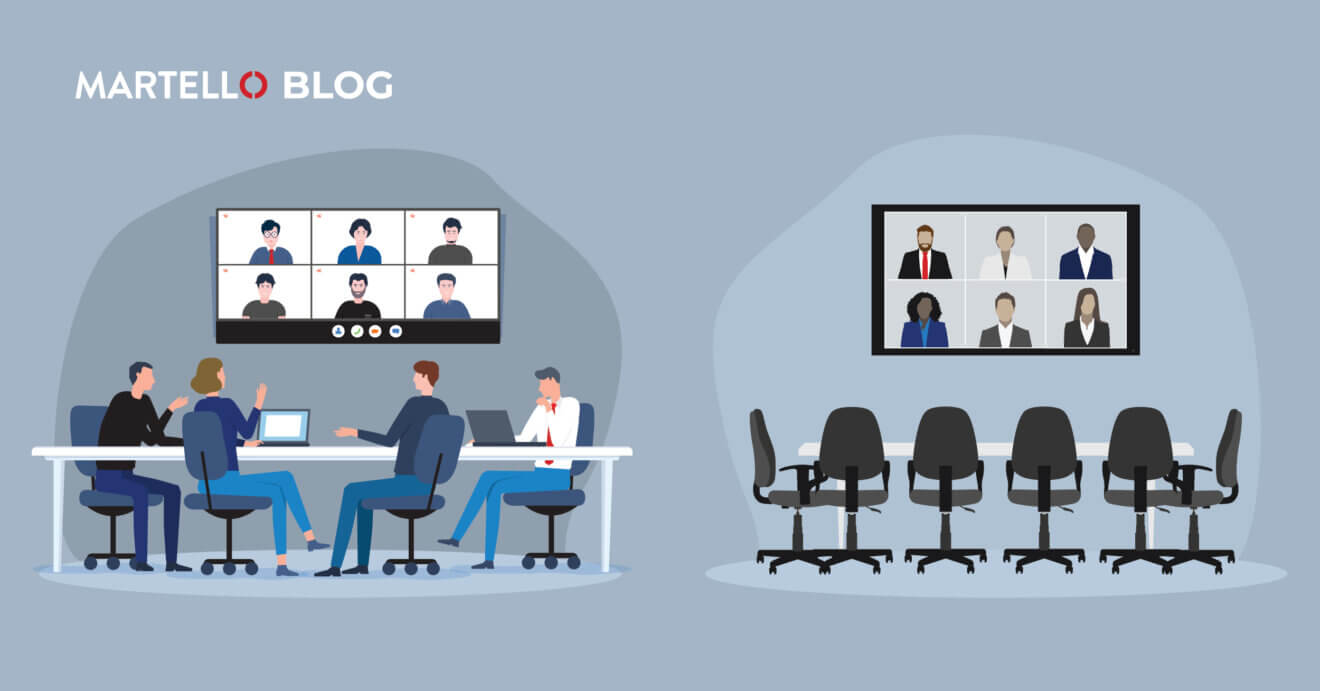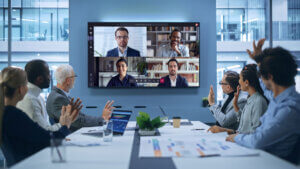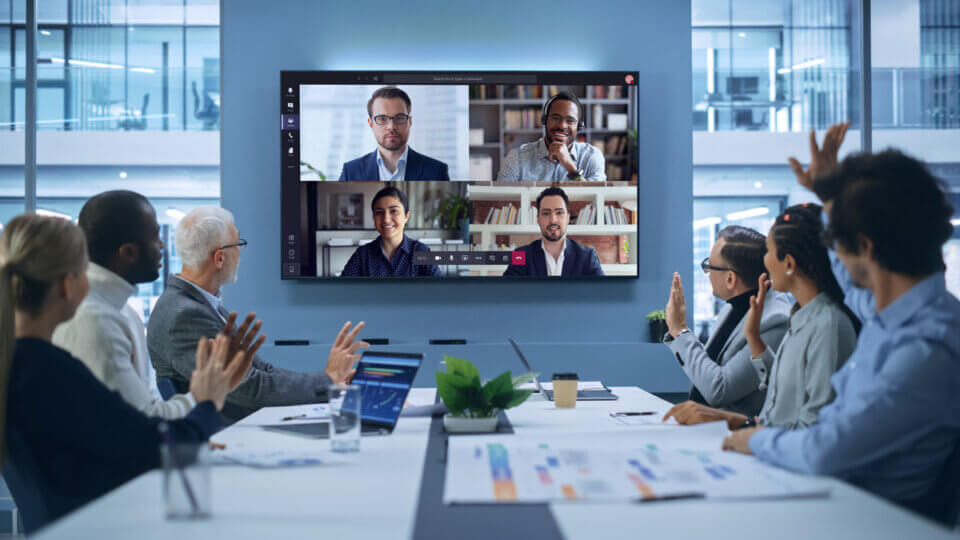 Microsoft Teams Rooms has become a go-to solution for hybrid meetings, enabling seamless video conferencing, screen sharing, and collaboration among both remote and in-person users of conference rooms and meeting spaces.
As organizations invest in these technologies to enhance teamwork and productivity in the hybrid workplace, it is essential to monitor the usage of Microsoft Teams Rooms to optimize performance, troubleshoot issues, and identify trends in user behavior.
In this blog, we'll cover the importance of Teams Rooms usage monitoring, the risks associated with overuse, under use, and no use at all – as well as how IT teams can effectively monitor their Teams Rooms to get the most from them.
Why does Microsoft Teams Room overuse matter?
Overuse of Teams Meeting Rooms can lead to various issues, such as increased costs from extra service usage, as well as reduced performance, and a poorer user experience. When rooms are constantly in use, the devices and network infrastructure supporting these services can become overwhelmed: leading to poor call quality and interruptions. It is also frustrating for users when they are trying to book a specific meeting room and it is constantly booked up.
Overuse can also result in higher energy use and wear and tear on equipment, increasing OPEX. By monitoring usage and identifying areas of high demand, IT teams can redistribute resources and put processes in place to prevent overuse and maintain better levels of performance.
Why does Rooms underuse matter?
On the other hand, the underutilization of Teams Meeting Rooms also poses a problem. Licenses for these meeting spaces come at a cost, and if a room is set up but not being used, that's money being wasted.
IT teams should look for ways to redistribute resources to higher usage areas or identify the reasons for under use, such as lackluster room scheduling, lack of user training, or technical issues. Addressing these factors can help improve utilization and maximize your return on investment.
What if NO ONE is using your Microsoft Teams Rooms?
When no one is using a Teams Meeting Room, it can be challenging for IT teams to identify this lack of use. It's a blind spot from their perspective, and with limited data to investigate, they're likely to be left at a loss as to how to improve the situation. Ideally, if there is no use, it's a wider business issue that needs to be addressed through encouraged adoption of the facilities from senior members of the organization. 
Why is monitoring so important?

Monitoring Microsoft Teams Rooms usage is crucial for IT teams to optimize performance, identify and resolve issues, and gain insights into user behavior. By examining metrics such as call volume, meeting duration, device usage, and call quality, IT teams can proactively identify and address problems before they impact user experience. Diligent Room monitoring is critical to see if there are recurring issues and to see patterns in the type of issues that occur. From there, IT can then qualify and fix the issue  – preventing the same issues from coming back time and time again. Packet loss, jitter, and latency are examples of call quality metrics that can be monitored to ensure seamless communication.
Usage monitoring can also help IT teams identify trends, such as peak usage times, frequently used rooms, and popular features. This information enables them to optimize the deployment of Microsoft Teams Rooms and tailor their services to meet the users where they are.
Monitoring usage can also provide insights into how Microsoft Teams Rooms are being used across different departments and teams. This information can help organizations understand how to better support collaboration and communication, identifying teams that might be behind the wider curve.
How to monitor Microsoft Teams Rooms' usage
There are several methods IT teams can employ to monitor Microsoft Teams Rooms usage. Native Teams analytics tools provide basic insights into room usage and performance. But, for more detailed, proactive monitoring, there is no replacement for a purpose-built platform like Vantage DX.
With Martello Vantage DX you can not only track every aspect of Team Rooms' usage but also gain visibility into the users' experience of the Teams Room meeting, a perspective not available elsewhere. IT is also able to ensure Teams Rooms devices are working optimally and have the tools to quickly troubleshoot issues or see when an update is required. The latest release of Vantage DX includes usage data so you can know which of your meeting rooms are not used at all. In the Vantage DX Microsoft Teams Rooms dashboard you can see all of your Meeting Room usage including those not being used.

Together, these insights can help your business get the most from its investment as well as support the promotion of a truly collaborative workspace.
To get the most from your Microsoft Teams Rooms, you need a monitoring platform built to get the most out of the platform. Talk to Martello today to find out more about Vantage DX.