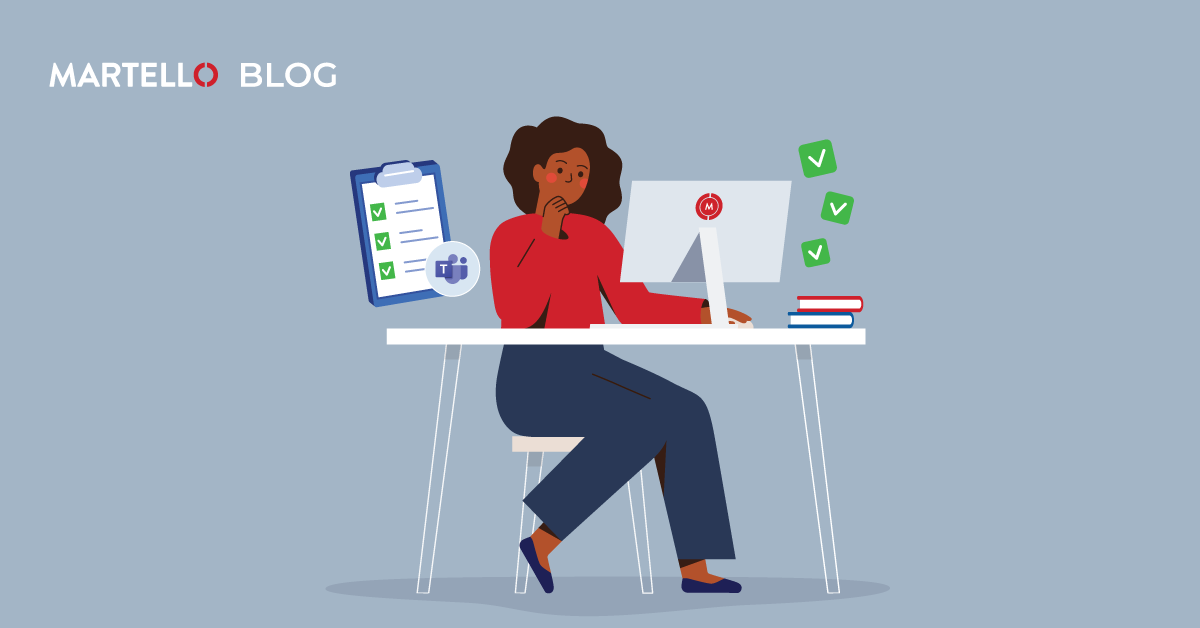 Written by Nick Cavalancia, Technical Evangelist, Microsoft MVP, & CEO of Conversational Geek
This is the second article in a 4-part series (part 1) intent on helping MSPs create services around Microsoft Teams. This edition takes a look at an initial Teams-focused service and Microsoft Teams end user experience management that can be used to elevate your managed Microsoft 365 service offering.
We are going to make three assumptions based on the fact you're reading this article: First, you have customers heavily relying on Microsoft 365, specifically Teams. Second, you have some form of managed Microsoft 365 service offering in place. And third, you recognize the need to enhance your offerings to both improve the service you provide and also improve your customer's productivity and profitability.
Customers relying on Microsoft 365 have no point of reference when it comes to whether their users' experience of Microsoft Teams is good or bad – other than when there's a service outage and it's evident that no one is making use of Teams.  So, the idea of introducing a service focusing on Teams user experience won't necessarily go over well with a customer that isn't sure there is a problem in the first place.
In this blog we'll discuss how to establish a simple Microsoft Teams user experience assessment consulting offering to get your "foot in the door" as the starting point for additional services around monitoring and maintaining service delivery quality of Teams, as well as the rest of Microsoft 365.
Why Assess the Microsoft Teams User Experience?
Before your customer is going to sign up for any kind of monthly service on top of the managed Microsoft 365 service you have in place, there needs to be a compelling reason that demonstrates whether they actually need it and how it will benefit their business in the long-term.
So, the first service you can provide is a one-off objective assessment of the customer's environment and their current use of Microsoft Teams with an agentless and non-intrusive monitoring solution that assesses:
The Microsoft Teams User Experience – Rather than asking users whether Teams calls, collaboration, meetings, and more are all working well, it's possible to monitor the data flow of Teams, collecting details about the customer's use of Teams and their objective experience using data to determine whether Teams service delivery is acceptable.
The Network Capability – Microsoft is very specific about the network requirements for Teams services to be delivered properly, and even the smallest aspect of the connection between the user and Teams can have an impact on the user experience. You can provide your customers with visibility into whether their current network configuration is hindering Teams performance, as well as where issues exist that should be addressed.
The deliverable for this initial service is a detailed report of all detected user issues and network problems that need to be addressed.
Why Start with an Assessment?
There are a few positive outcomes by offering this service.  First, you identify which customers are even candidates for Teams-centric managed services.  Second, the output from the assessment provides detail that objectively identifies whether there's a need for further work to be done to achieve the highest levels of Teams performance.  Third, the report also acts as a prioritized list of issues to be addressed. And lastly, because this type of assessment simply requires connecting to Microsoft 365 and, therefore, isn't intrusive, it demonstrates the value of digging deeper into the monitoring capable of providing even more visibility into why the user experience is suffering, and what specifically can be done about it – something I'll discuss in the next article in this series.
Some MSPs may offer this service at no charge in order to gain inroads with customers relying on Teams, while others may charge for the service, as it does provide value to the customer whether they choose to have you continue down the path of addressing their issues or doing it themselves. Regardless of how you choose to make this assessment service available, it educates the customer while demonstrating your expertise on how to get the most out of Teams.
In the next article, we'll take a look at getting your hands a bit dirty diving deeper into the customer environment – using an end-to-end monitoring solution as your toolset – to both perform a comprehensive assessment, as well as to establish ongoing monitoring of the Microsoft Teams user experience.
Miss the first blog in this series? Check it out today: 3 Reasons Why You Should Have a Service Focus on Microsoft Teams.
Looking to up your Microsoft Teams end user experience management game?
Get in touch today so we can show you the simple steps to get started.