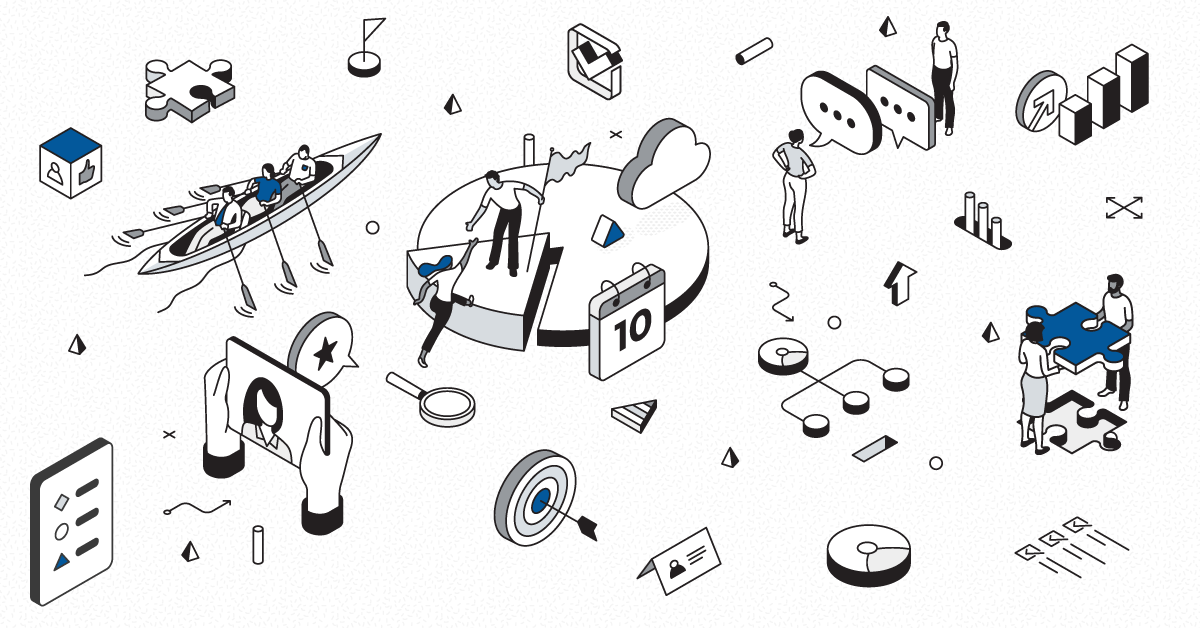 If you're like us at Martello, nothing completes a workday like a great playlist to get you through those productivity hours. In the off-hours an equally great playlist follows you to the beach, backyard, through an intense workout or on a long road-trip. When the right song comes on, it can change your whole mood.
It was just a short 20 years ago that we were waiting for our favourite song to be played on the radio so we could record it onto a blank cassette tape to listen whenever the mood would strike. Creating a mixed tape for birthday, milestone events and as a sign of romance was all the rage.
The introduction of CDs gave us that on-demand desire to listen to our favourite artists in the car, on a portable disc-player or in your bedroom on the stereo.
Music transformed again with the introduction of online streaming platforms. The Internet has given us the option to create playlists digitally, share them, and listen to them anywhere where you have access to the Internet. From streaming in your car, listening on your phone, your laptop from a busy airport or off your tablet while at a friend's house, you can not take your tunes every where you go.
Streaming audio and video requires your network to be in tip-top shape. Add in real-time voice and video conferencing, as well as online gaming and your bandwidth can be overloaded in no time. Don't have your tunes cut off this summer by making sure you know exactly how much real-time traffic your network can handle before you get everything loaded up.
Use UCScore to run a free test to see how your network can handle real-time traffic.
Now that you know everything will be running optimally, kick back and enjoy some of these amazing summer tunes courtesy of the Martello team!
Martello's Summer Playlist
Three Little Birds- Bob Marley & The Wailers
Ahead by a Century- Tragically Hip
Wouldn't It Be Nice- The Beach Boys
Margaritaville- Jimmy Buffet
The Boys of Summer- Ataris
Summer Nights- John Travolta, Olivia Newton-John
One Margarita – Luke Bryan
Hold My Hand – Jess Glynne
Lose Somebody – OneRepublic
Milkshake – Kelis
Hedluv + Passman – The Future!
Hole in the Bottle – Kelsea Ballerini
Summer Vibe – Walk Off the Earth
We hope that our Martello team helped you discover a new song or two for your playlist. If you need any advice on your network to ensure that you can relax over the next month, reach out to one of our specialists.
Enjoy the last month of summer!