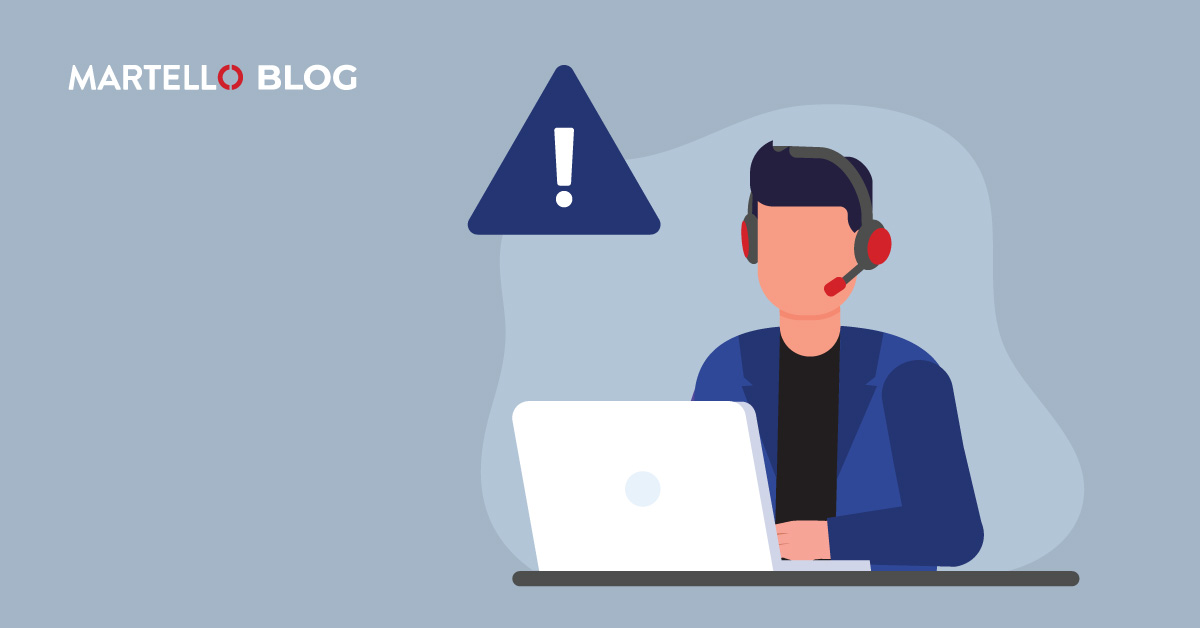 Running your business using Teams isn't without its challenges. We already did a post here about some of the Microsoft Teams alerts IT teams need to be alerted to sooner rather than later. But, because of how complex large Teams setups are, we've got a few more to add to the collection. Today, we're focusing on the Microsoft-specific challenges you might face.
In our last blog, we covered a bunch of different practical ways to stay on top of your call quality, as we focused on organizational and Direct Routing / Operator Connect root causes. Today, however, we'll be looking at Microsoft-specific issues and how to stay on top of them using Vantage DX.
Microsoft  / Teams-Specific
Microsoft 365 License Capacity Issue
This is one of those alerts you want to get proactively before there's a need for additional Teams licenses when (in theory) none exist.
Vantage DX Alert: Chosen Microsoft SKU has a status of Warning
Teams VIP Users Experiencing Poor Call Quality
Every organization has a subset of executives and line of business leaders that are considered to be "VIP Users". Monitoring the call quality of these users is a no-brainer to ensure their experiencing poor-quality calls is kept to a minimum.
Vantage DX Alert: A VIP User with at least one of their devices has experienced 20% poor calls on at least 3 calls is considered a warning, and 30% of poor calls are considered critical.
Microsoft 365 Service Health Incident
Assuming you're centralizing all of these alerts into a third-party solution, it only makes sense to also lever the information communicated by Microsoft in the Service Health Dashboard around service incidents.
Your environment may not be currently utilizing the impacted services, so knowing about them – in this case – proactively is helpful to notify users and set service availability expectations. You should consider raising alerts specifically for any Microsoft Teams workloads your business deems important and establish appropriate notifications within the organization based on the workload impacted.
Vantage DX Alert: Corresponding alert for any new incident raised by Microsoft.
Teams Conference Calls with Poor Call Quality
Different from the previous alerts focused on specific users or percentages of users in a given location having poor call quality (in which case the issue may very well be the user, the organization, or the ISP), this alert revolves around a portion of users within a conference call having poor call quality. Because of the likely disparity in location, ISP used, etc., this alert assumes (at least by default) that the problem is Teams itself.
Vantage DX Alert: >10% of conference calls within 4 days have been in a warning (where one attendee experiences a poor or dropped call) or critical (where more than 2 attendees have experienced a poor or dropped call) state.
Teams Large Meeting Audio Quality Issue
Teams supports meetings with up to 1,000 participants, with an additional 10,000 view-only invitees. For many organizations, though, a meeting with more than 10 participants is considered a (relatively) large meeting. In either case, calls like this rely on good audio quality as the key to all attending and understanding the messages being conveyed. So, it's valuable to be watchful if a material portion of attendees is experiencing bad audio quality.
Vantage DX Alert: Using the same warning and critical states from the previous alert, >10% of large meeting calls in either state.
Tenant-Wide Issue
Part of responding to any Teams alert is understanding the scope of the issue or outage, which can sometimes encompass your entire Microsoft 365 tenant. Because the outage may have little to do with Teams calls, this particular alerting requires more than just monitoring the data found in the Call Quality Dashboard; instead, it requires synthetic monitoring that simulates a wide range of user interactions with Teams and the rest of Microsoft 365 (think authentication, file uploads, chat, calls, scheduling calendar invites, etc).
By placing synthetic monitoring agents (which Martello calls Robots) at each of the organization's locations, they can proactively represent what a corresponding user's experience is with Teams. For this issue, there are a few alert possibilities. Also, note that these Teams alerts can be applied to other Microsoft 365 workloads including Exchange, OneDrive, and SharePoint.
Vantage DX Alert: > 50% of the synthetic users at monitored locations are experiencing issues with Microsoft Teams.
Vantage DX Alert: If a predetermined % of monitored locations are experiencing issues.
Vantage DX Alert: If 70% of monitored data points in the past 19 minutes are above the configured thresholds.
Vantage DX Alert: If transactions are unable to occur twice in a row over a 5-minute period.
Microsoft Teams Rooms
Teams Rooms transform simple meeting spaces into collaborative Teams' experiences for a hybrid workforce. As organizations continue to determine the balance between in-office, fully remote, and hybrid work, Teams Rooms is expected to grow in adoption. Because Teams Rooms is a mixture of collaborative hardware and software that larger numbers of employees will be relying on one-time, it becomes important to alert as proactively as possible to ensure, come meeting time, those participating are productive. There are a number of alerts that can be applied to monitoring Teams Rooms.
Vantage DX Alert: Teams sign-in failure.
Vantage DX Alert: Peripherals (e.g., camera, speaker, display, microphone) with a Connection Status of Unknown or Disconnected.
Vantage DX Alert: Health Status within Teams for the peripherals is Critical (as defined by their Health Impact setting).
Make Real Gains
Fundamentally, there is an ever-growing number of reasons that your Teams call quality isn't where it should be. Clearly, Teams calls are critical in your organization, so we hope that this blog, and our last one, have gone some way in helping you out. If you want to take strides to really improve Teams call quality, then you need a complete Teams performance monitoring solution. There are a few options out there, but for obvious reasons, we recommend Martello's Vantage DX.
Download our latest ebook: 15 Alerts to Track Microsoft Teams Call Quality for your 'how to guide' to Microsoft Teams Alerts.
Want to take the next step and have your Teams call quality where it should be? Speak to Martello today.