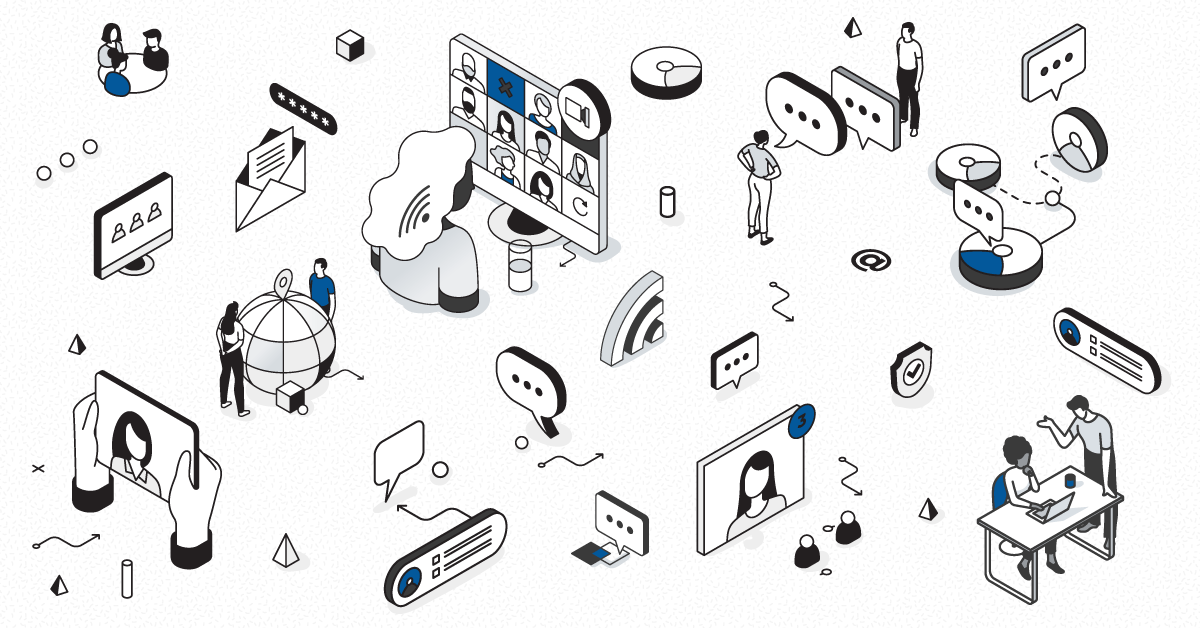 As the days start to turn cooler here at Martello, we are looking forward to this fall's launch of Mitel Performance Analytics (MPA) R2.2. With this release, we have packed in a bunch of new features like network diagrams, voice quality visualization and site qualification testing. With fall creeping in and as the kids return to school we thought that you might want to brush up on MPA and see why it has quickly become a standard offering when it comes to delivering reliable network performance.
Tell Me Again…Why MPA?
Managing UC networks is complicated and administrators have to keep an eye on lots of moving parts at one time. It's important to have a bird's eye view of what's happening at all times and grey areas or unknowns on the network are not an option. With MPA, you can clearly visualize the network, quickly identifying issues as they come up but before they impact the end-user. MPA delivers the tools you need to get to the root of the problem quickly. Here is a quick primer on 'why MPA'.
Mitel Specialization with Infrastructure Support
MPA is the only tool that gives you insight into Mitel voice quality and trunk utilization. However, MPA also monitors the status and performance of third-party systems in the network like routers and switches.
Alarms & Analytics
Real-time alerts give you timely, actionable data on network issues. Alarm analytics ensures that in a sea of data, you see the issues that matter most to you.
Detailed Reports
Reports clearly and concisely demonstrate network and device performance.
Secure Remote Access & Single Sign-On
MPA lets you easily and cost-effectively access network devices anywhere in the world, for more efficient troubleshooting & maintenance. There's no need for a separate remote access tool when you're using MPA.
Role-Based Status Dashboards
Whether you're a channel partner or end-user, there's a dashboard view for you. Well designed dashboards make it easy to identify the most critical issues at a glance and in one straightforward dashboard.
Testing and Site Qualification Tools
MPA includes tools like Traceroute direct from the handset, making it easier to identify the source of a problem quickly. UCScore is a web-based tool that tests network fitness for VoIP deployments, to prevent future problems.
Simple Deployment
Whether you're licensing one device or one thousand, MPA makes it simple to get started and easily add devices with device discovery and bulk device addition
Single Pane of Glass
Since MPA manages the performance of the entire network, it can become your single tool for network management. Got a tool you're already in love with and want to get Mitel-specific monitoring? MPA integrates with other monitoring packages.
Isn't This Just a 'Big Network' Thing?
Partners and service providers are telling us that they are now insisting on MPA when it comes to network monitoring. MPA is no longer reserved for monitoring large or complex networks, its speed-to-resolution is making it a standard offering among our partners.
"There's a wow factor when you can show customers a problem that they wouldn't otherwise have detected." Said Jeff Balch of MXN Corporation. Quickly pinpointing and fixing issues while not eating into key technical resources is critical in today's economy. When you increase the level of service quality you reduce churn. "Customers are stickier to us with MPA", said Mike Tavares President, TCS Canada. "Customers are more tech-savvy than ever, and with MPA we have a way to demonstrate quickly where a problem originated, and ensure our first level support techs have it resolved quickly."
"We're leveraging MPA more and more…the more we do, the better off all of our customers are.  As they are renewing maintenance, I'm encouraging customers to move onto Premium software assurance at Mitel,  so that we can take full advantage of MPA". – Mark Compton, Integrated Network Solutions
With MPA, we are continuing to add new features and tools that allow you to quickly identify and resolve problems on the network. In upcoming blog posts, we will show you a new place where we are keeping all the MPA resources that you need at your fingertips.