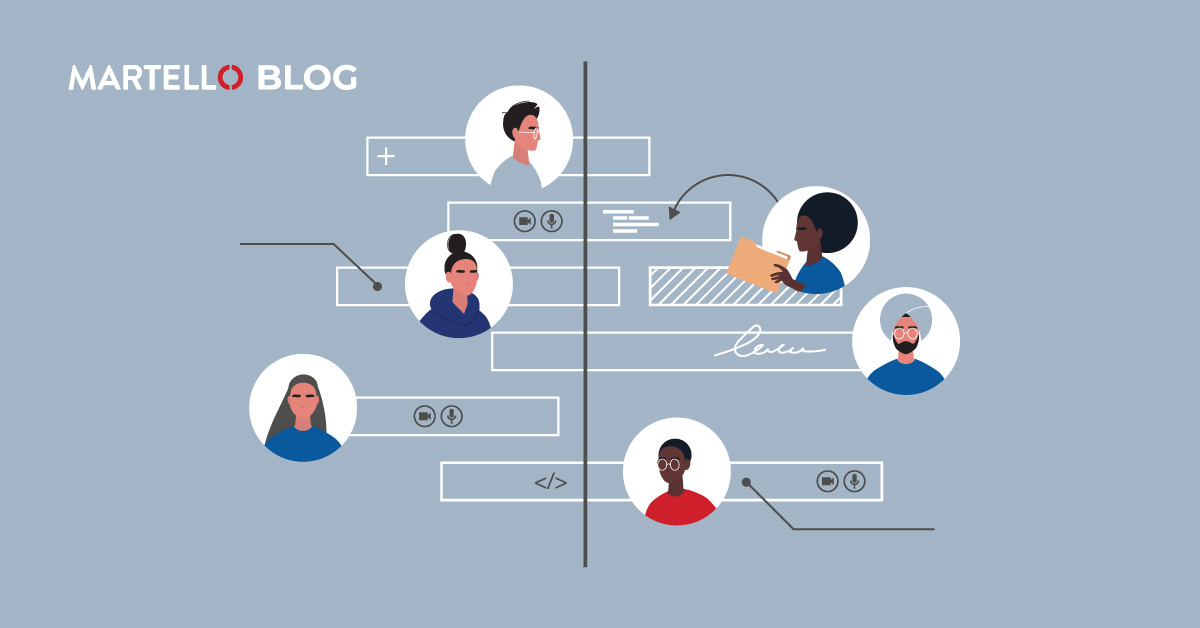 You need ways to bring your distributed teams together. That'll be one of the reasons that you chose Microsoft Teams. It's a brilliant comms and collaboration platform for connecting your people. But, when it comes to classic telephony, does it stand up to the competition? Basically, yes. And here's how.
To be able to use Teams for traditional corporate telephony, businesses must link their Microsoft Phone System to a virtual PBX hosted by Microsoft in the cloud. There are a couple of options to make that happen, but today we are focusing on Microsoft Calling Plans, what they are, who they're for, and whether they impact call quality.
What Are Microsoft Calling Plans?
Both a phone number for incoming calls and an allocation of minutes for outgoing calls are included in Microsoft Calling Plans, which are offered on a per-user, per-month basis. Depending on user needs, organizations can select domestic or international calling plans, and by providing the link from the phone system to the public telephone network using these plans, Microsoft serves as the PSTN carrier.
One benefit for organizations in using Calling Plans is that they can immediately begin using cloud-based telephony. This means they don't need to go to PSTN carriers or outside providers for their telephone needs, and instead can rely on Microsoft to meet all their requirements. This is especially useful if as a business you are already using other Microsoft platforms such as Teams.
With that said, while Microsoft Calling Plans are easy to set up, they do have some limitations. The monthly license fee is quite expensive, but minute bundles can be tailored to a company's needs to reduce this cost. Also, Direct Routing solutions tend to be more flexible for businesses with complicated telephony setups – so if you're in a particularly large business or one that is spread across many countries then Calling Plans might not be the best solution.
Who Are Microsoft Calling Plans For?
Microsoft Calling Plans are easy to set up, making them a good option for smaller businesses with limited resources or businesses that only operate in a single country. However, multinational businesses might not be able to use calling plans everywhere they do business.
As a result, not every employee can use a platform that is consistent around the world, and some users will be excluded from the benefits of unified communications. Larger businesses might prefer to use Direct Routing instead for this reason.
Do Microsoft Calling Plans Impact Call Quality?
Calling Plans do not inhibit call quality or the call quality data available. Microsoft Calling Plan gives you all the information you need to understand the causes of poor call quality, the use of SIP trunks, and the dependability of PSTN carriers. It also allows for the examination of end-to-end data performance, device usage and configuration, and connectivity options.
However, the same limitations apply to this Microsoft Call Quality Dashboard (CQD) data as they do to all other data available in this Microsoft dashboard. It is very challenging to search through, and there are no alerts that would enable IT to support  users proactively.
Martello Vantage DX, which is the Teams monitoring tool recommended by Microsoft, uses robust search capabilities and personalized alerts to turn call data from the Microsoft calling plan into valuable monitoring insights. This can empower you to better prioritize your IT resources in providing proactive support for your users. You can also check device compliance to ensure that your hardware is meeting the standard you set for call quality, as well as see good quality call rates based on things like office location, user group, and country.
Want to get the very best Microsoft Teams call quality? You need to start with Martello, today.