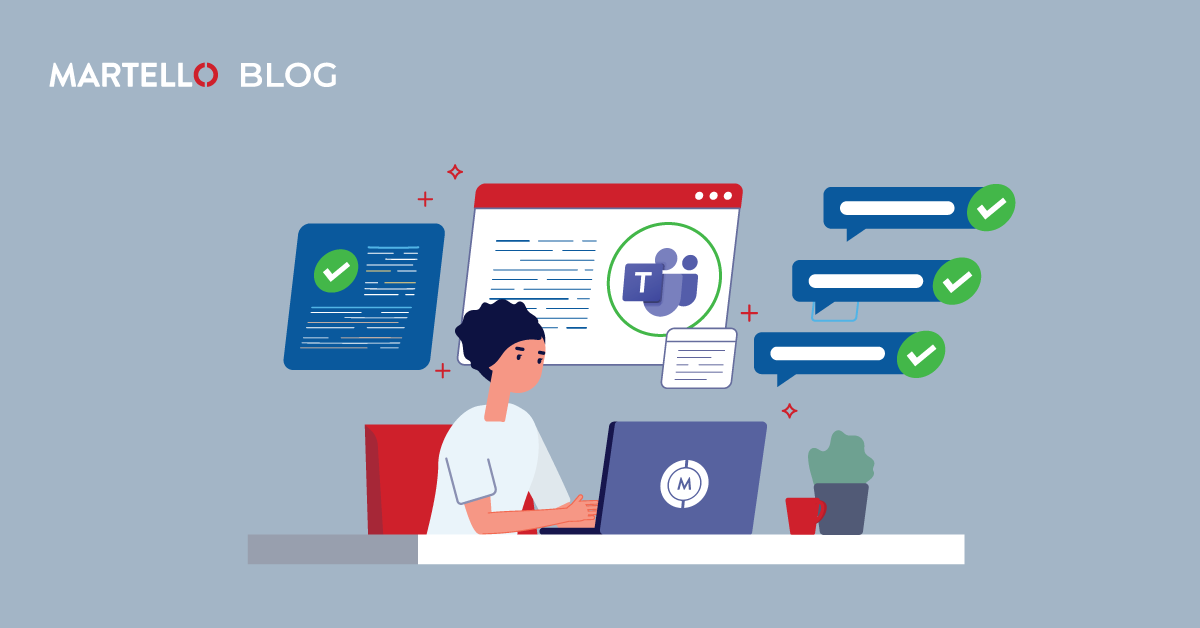 Written by Nick Cavalancia, Technical Evangelist, Microsoft MVP, & CEO of Conversational Geek
This is the third article in a 4-part series  (part 1, part 2) intent on helping MSPs create services around Microsoft Teams. This edition takes a look at an advanced Teams-focused service designed to provide deeper diagnosis and monitoring of Teams service quality that can be used to proactively address problems.
In the previous article, we discussed an entry-level service that provides a user experience assessment of Microsoft Teams, designed to identify opportunities for improvement to get the most out of Teams. But that basic service lacks needed context and insight for long-term customer benefit. And the needed level of context can only come from a detailed diagnosis of the customer's environment; one that – unlike the user experience assessment – can't be accomplished by looking in from the outside.
Additionally, the opportunity exists – once you've "set up shop" in your customer's environment – to continue with ongoing monitoring to help those responsible for support tickets to either proactively address issues before they impact users, or to reactively address problems quickly with unmatched problem context and detail.
In this blog, we'll spell out the differences between the User Experience and the End-to-End Assessment services, their purposes, and how they are executed, all to provide you with yet another offering to both new and existing customers.
Why Offer End-to-End Microsoft Teams Assessments?
Let's begin by defining what an end-to-end assessment is and how it compares to the User Experience assessment covered in the previous article in this series.  To do this, let's use the User Experience Assessment (which we'll call a UEA) as the point of reference. In a User Experience Assessment, there is no software installed within, nor any need for visibility into, the customer's environment. Using data purely from Teams, it provides a basic assessment of who and where Teams is providing substandard service delivery.
In contrast, an End-to-End Assessment (which we'll call an EEA) involves the installation of a monitoring platform that gathers information not just on Teams and Microsoft 365, but on users, endpoints, locations, and network routes used. This level of visibility allows for not only deeper insight into where problems exist, but also provides more granular detail around what the root cause is. Think of the User Experience Assessment as simply pointing out that users in one office are all experiencing Teams call latency, while the End-to-End Assessment identifies that it's only the users that connect to the office WiFi who are experiencing the problem, and those with wired endpoints are not affected.
So, the answer to the question of why you should offer this as an additional level on top of the User Experience Assessment is simple: the customer's willingness and desire for a Teams assessment are dependent on a number of factors:
Dependency on Microsoft Teams – There should exist a direct correlation between how critical Teams is to the customer and whether they choose the UEA or the EEA service.
Level of Intrusiveness – The UEA runs completely outside the customer environment, whereas the EEA may have monitoring agents running at every physical location with critical users.
Perceived Value – Once you're familiar with a monitoring solution that can be used for both the UEA and EEA services, you will be able to use detailed reporting (and the resultant fixes and changes you make to the customer's environment) to articulate the value of the service to the customer.
Cost – The value of the increased responsiveness of your techs because they have more detailed information about problems with the EEA would dictate that it would cost more than the UEA.
So, should you offer one, the other, or both?
How Should You Position End-to-End Assessments?
You may already conceptually see the benefit of having internal visibility into the customer's environment as a launching point for a more long-term services offering (something we'll discuss in the next article), so you might be thinking "I'll just offer the EEA." But remember the factors above; for example, you might get pushback from customers that don't want probes in their environment but would agree to an external review of Microsoft Teams' performance.
So, the recommendation is to offer both, likely leading with an EEA engagement and falling back to a UEA engagement as the basis for establishing the value of such assessments, using the findings as the catalyst for the more thorough EEA.
In the next article, we'll take a look at one more Microsoft Teams-specific service you can offer – one that has a greater positive impact on the entire environment while shifting your services from a one-off assessment to a recurring revenue stream.
Looking to leverage an advanced Microsoft Teams network assessment tool for the end user experience?
Get in touch today so we can show you the simple steps to get started.