After the media frenzy that followed Bruce Linton's departure from Canopy Growth, Martello was put into the spotlight following comments by our co-chairman.
"I would like to help Martello both define and execute their strategy on acquisitions because it is a very thoughtful and solid company that essentially allows all of the business applications in offices to work the way they should and avoid problems for users and the IT team. As companies are distributing and globalizing, this should be an even bigger problem that Martello can solve, and so I would like to spend some time with that," Bruce Linton said.
Sporting his Martello t-shirt the entrepreneurial mogul conducted interviews with Bloomberg, Global News and CTV News, the day after his release from the company he founded 6 years before.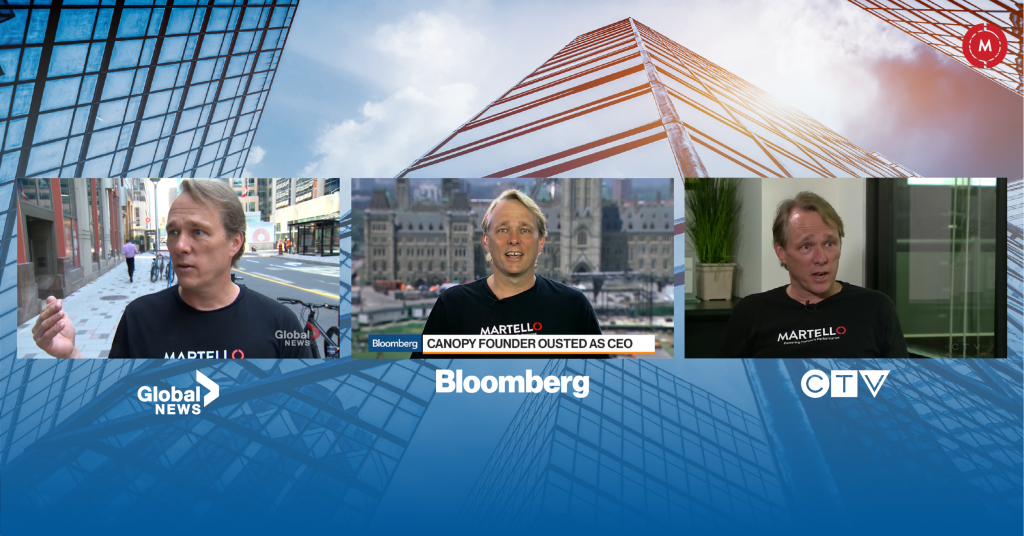 "What I think really happened was Bruce wore the T-shirt and that sort of shone a bit of a spotlight on Martello," said John Proctor, President and CEO of Martello Technologies Group Inc. (MTLO.V), in an interview with BNN Bloomberg's Jon Erlichman. "When people looked at us they found we were fairly substantial – they probably thought we were a little bit undervalued and reacted accordingly."
Interest from investors surged following the positive feedback, sending the Martello stock soaring.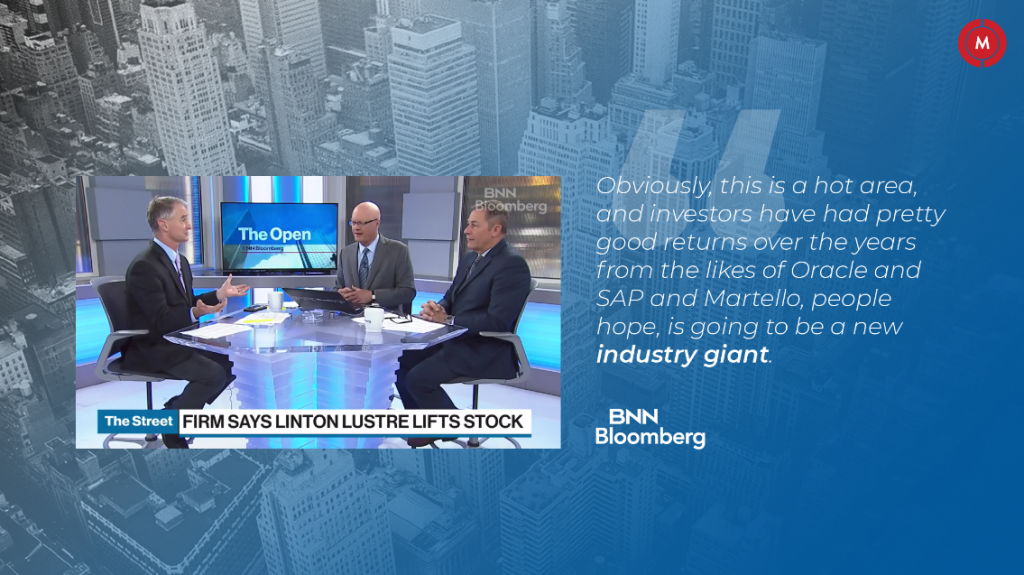 Martello has been focused on both organic growth and growth through acquisitions. Continuing to increase our product offering, we have shown success in a number of different verticals including the Internet of Things, Hospitality, Health Care, Banking and more.
Recent business developments include:
"We have done all the right things. And if you look at our two co-chairs, one is Bruce and the other one is Sir Terry Matthews the guy who founded Mitel, who founded Newbridge, Wales's first billionaire," John said in an interview with Proactive Investors.
Martello's buy and build strategy is proving to be fruitful after the most recent acquisition of Amsterdam-based Savision in November 2018.
"Martello is fortunate to have Bruce's expertise on capital markets and acquisition strategy", said John Proctor, President and CEO of Martello. "Additional time with Bruce will accelerate and drive our program as we seek to expand our business with further accretive acquisitions, and focus on continuous and strong revenue growth."
"We're more than just a T-shirt that Bruce wore," John told BNN Bloomberg.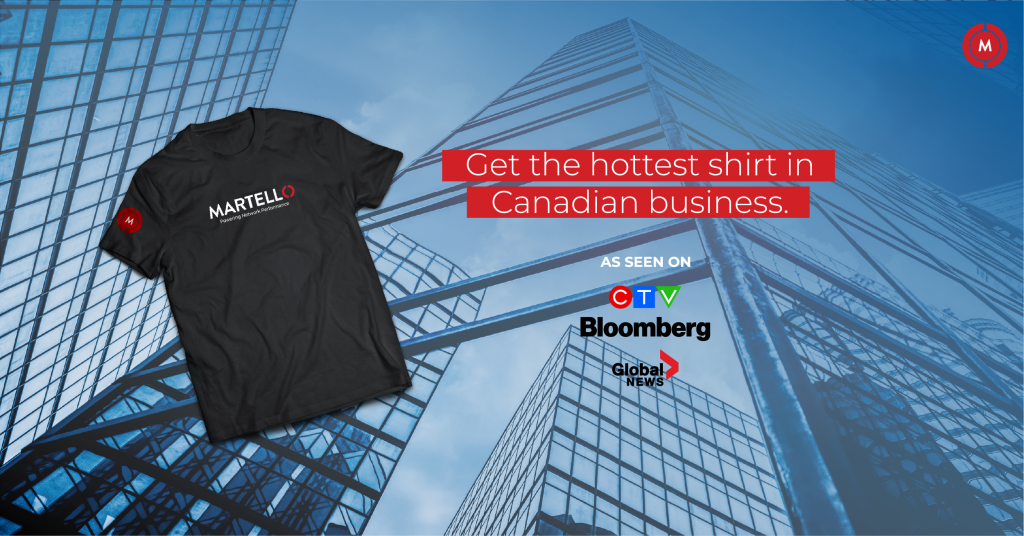 Whether you're a partner, customer, investor or just a fan of our smallcap business doing big things, we thank you for your support!