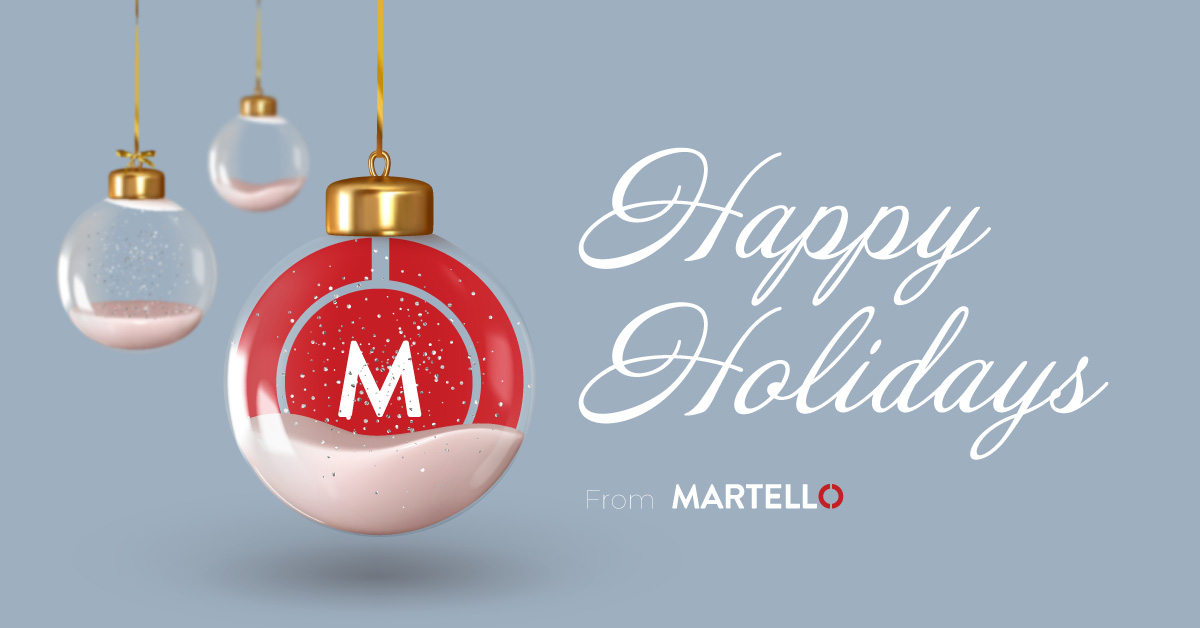 As we head towards the end of 2022, we find ourselves reflecting on the past year and those who have helped to shape our business.
In our small way of giving back, we have made a donation to the Red Cross on behalf of our global customers, partners and employees so that they can continue to rapidly respond to emergencies or emerging humanitarian needs anywhere in the world.
Below we have curated a list of the year's developments that have helped us bring more value to our customers and partners. As the year comes to a close, we would like to wish you happy holidays and all the best in the New Year!
Working Hand in Hand with Microsoft
As Microsoft's recommended solution for Microsoft Teams performance and user experience monitoring, we have continued to strengthen our partnership with Microsoft. This year saw us collaborate with Microsoft on webinars, co-branded resources and participating in both Microsoft Ignite and Inspire. This year also brought our listing on the Microsoft Azure marketplace to allow customers worldwide easy access to Vantage DX.
Vantage DX Continues to Deliver Deep Insight into the Microsoft Teams User Experience
We continued to add features and functionality to Vantage DX this year – the Microsoft preferred monitoring solution for Microsoft 365 and Teams. The highlights of these enhancements included game changing Teams Overview Dashboards, Teams meeting room monitoring and AudioCodes SBC integration.
Continued Vantage DX Adoption
We added many new Vantage DX customers in 2022. Customers like legendary wine and spirit maker Berry Bros. & Rudd, who used Vantage DX to gain visibility into their Microsoft Teams performance, and Sweden- based Vitrolife, whose IT team was empowered Vitrolife's IT team to save over 10,000 hours troubleshooting Teams user experience issues.
Strengthened Partnership with Orange Business Services
This year Global Service Provider, integrator and Microsoft partner Orange Business Services chose Vantage DX to offer its enterprise customers an enhanced level of service on Microsoft Teams and we worked together to provide the solution to one of the world's largest food manufacturer projects.
Renewed and Extended our Partnership with Mitel
In June we announced that we had amended and extended our commercial agreement with longstanding partner Mitel which mutually benefits the parties along with thousands of customers and partners globally.
Datacom Selects Vantage DX
Leading Australasian IT firm Datacom agreed to include Vantage DX in its Microsoft Modern Workplace offering to its customers as part of its Microsoft Teams managed service, and to resell the software to customers.
Martello Garners Top Marks for Proactive Microsoft Teams Monitoring Tool
Microsoft MVP Brien Posey evaluated our Vantage DX solution and awarded Martello a score of 4.8/5 stars saying "Martello Vantage DX does a great job of making monitoring data digestible and of surfacing actual problems while suppressing noise alerts. I also found Martello's root cause analytics capabilities to be really impressive."
Martello Featured in EMA Radar for Digital Employee Experience Management (DEX)
Martello was named a Strong Value and was awarded it the Best Support for Microsoft Productivity Tools in the EMA Radar for DEX. This report identifies and ranks the 12 leading DEX solutions that "collect comprehensive contextual information on user interactions with digital technologies, analyze the data to quantify user experiences, and provide support for remediating any deficiencies."
Continued External Validation
2022 saw Martello place no.188 on the Globe and Mail's Annual ranking of Canada's Top Growing Companies and Cloud Computing Magazine named Martello a 2022 Product of the Year Award Winner. Martello also received a $2.5 million dollar investment from the Government of Canada to allow for enhanced product development capacity, create more than 25 jobs and lay the foundation for future growth.
Top-Notch Martello Team
As the world continues to find ways to work in the new Modern Workplace, our world-class team of seasoned hi-tech veterans, creative problem solvers, ambitious new grads and an experienced board of directors all share the same mission: to deliver exceptional and productive digital user experiences in the modern workplace.
Ready to start 2023 with Microsoft Teams performance monitoring? Book a demo today.