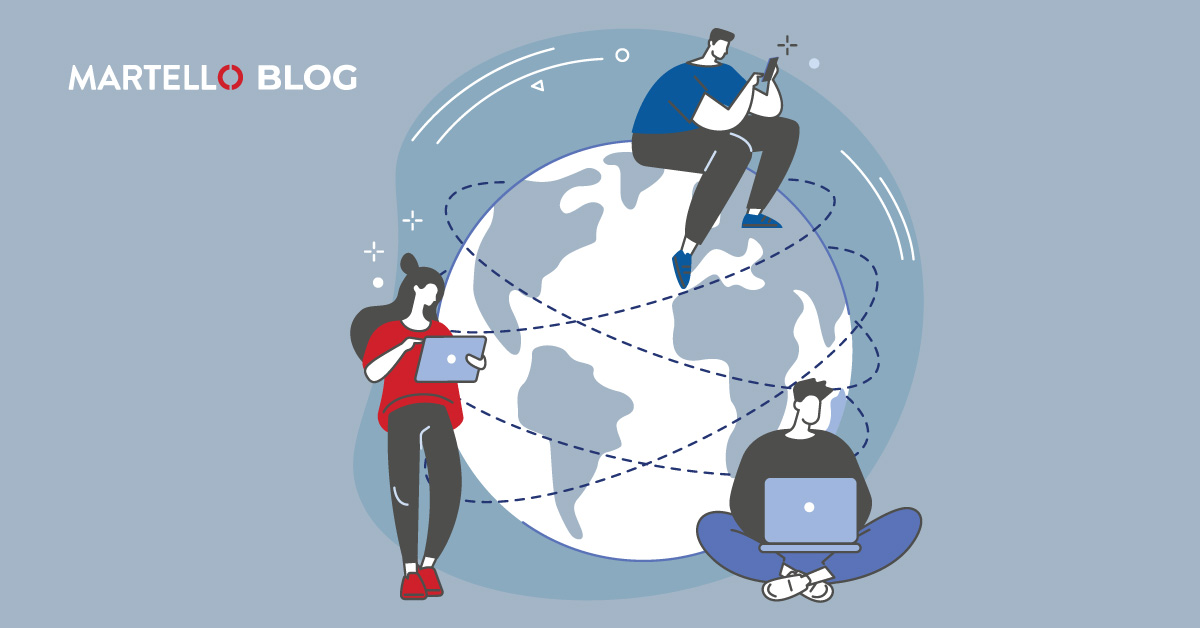 Microsoft does a great job investing in its network, to the point where it has the second-largest reach of any business in the world. Tapping into that connectivity, and the partner telcos who help make it happen, is a big factor in getting the best Teams service quality available.
The reality is that it's important to make sure that you understand all the options available when choosing different connection plans, as well as the technology and third parties you choose to make your comms platform the best it can be. Here are some things to consider when getting started.
Microsoft Telcos Need to Look Past the Big Name
Regardless of the Teams calling option(s) you choose, the growing dependency on Teams demands that organizations realize the complexities that exist, and the resulting need for better visibility to ensure performance across the entirety of the environment that makes up a user's interaction with Teams calling.
Managing Teams can be a complex process, with multiple aspects of the IT and network environment in which the service delivery can fail. It's too easy to simply blame any glitch in call quality on Microsoft. However, the likelihood is that's not the case – Microsoft is continually investing in its network and because of its size has vast available bandwidth every second of the day. In today's company environments, there is a swathe of other things that can go wrong outside of Microsoft itself. These include (but are not limited to):
Existing legacy telephony – Things like session border controllers and SIP trunks can be a barrier to connection to the Microsoft Network and be the source of a negative effect on call quality.
Network connection – How is the caller accessing Teams? Are they going over a private internet connection, or are they on the internal network? If they are accessing the call from their home network, are they using a VPN, do they have a correctly configured firewall? If they're using Wi-Fi are their kids or their partner all streaming content at the same time and eating up the bandwidth? Each individual element of how the user is connecting to the call can impact its quality. And there are a lot of different components to that.
What equipment is the end user using – Equipment can have a huge impact on Teams call quality. If the user is on an older laptop that has not been updated recently or is using a non-compliant headset/handset, this can dramatically impact call quality.
If you're not sure of the best steps to take, then engage a consultant to help you choose which option is best for you as an organization or which options are best for the different parts of your organization.
Keep Your Third Parties Close
If you're working with a third-party operator to manage your Microsoft Network connection, they can help with a lot of different elements to ensure reliable call quality, such as improving geo-resiliency in the architecture behind Teams.
Using transport relays and media processors that are scattered all over the world, they can reduce the amount of time it takes for your data packets to get to Microsoft, reducing any potential latency in meetings or presentations. However, everything else is going to fall outside their remit and instead is the responsibility of your organization's IT team.
Oftentimes operators report that even if they go through an extensive planning process with the customer, and then deploy the systems and get everything tested and signed off, problems can still occur later down the line if somebody has changed a configuration of something like a firewall or endpoint, or if firmware upgrades have not been kept up to date.
This is why communication between your IT teams, Microsoft, Microsoft telcos and any third-party providers is critical to building a better Teams platform for your business. Microsoft actively invests in infrastructure and is always developing relationships with telcos to better deliver their services. You should use that to your advantage and push third parties for the things your Teams setup needs to guarantee better service quality.
Need someone to help you see where your Teams setup is falling down? Martello is ready for your call.